After thrilling and hard-fought battle in the playoff final series, ŁKS Commercecon Łódź emerged as the new champions of Poland. Led by the exceptional performance of Valentina Diouf, ŁKS Commercecon Łódź secured a decisive victory in the fourth game of the finals against Developres Bella Dolina Rzeszów, sealing their dominance in the playoff final series.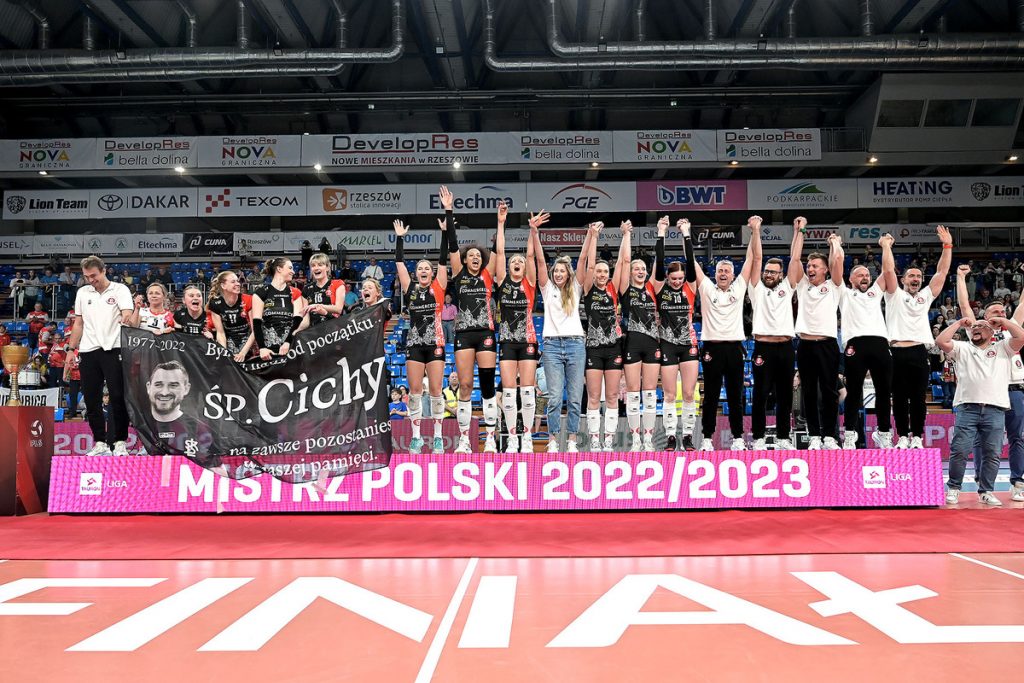 ŁKS Commercecon Łódź showcased their unwavering determination and resilience throughout the championship, losing only two matches. Their ability to fight back and overcome challenging situations was on full display in the crucial tie-break of this final game, where they managed to stage an incredible comeback from a four-point deficit.
The match ended with a nail-biting scoreline of 3-2 (17-25, 22-25, 25-22, 22-25, 15-13) in favor of Łódź, marking their triumph over Rzeszów. The team's victory not only secured them the title of Polish champions but also underscored their exceptional performance throughout the season.
Valentina Diouf, in particular, delivered a stellar performance on the court, making a remarkable contribution to her team's success. She displayed her prowess by scoring an impressive 36 points, with a remarkable attack success rate of 48%. Additionally, Diouf showcased her defensive skills with four blocks and served two ace points, further solidifying her impact on the game. Ann Kalandadze led the scoring for Developres Bella Dolina Rzeszów, earning 29 points. Her impressive performance included a 45% attack rate, four aces, and two block points, making her the team's top scorer.