In the thrilling conclusion of the 2022/23 Plusliga season, Asseco Resovia Rzeszów clinched the bronze medal following a 3-0 victory over Aluron CMC Warta Zawiercie. This riveting Game 5 showdown ended with set scores of 25-23, 25-13, and 25-21, highlighting Rzeszów's convincing performance.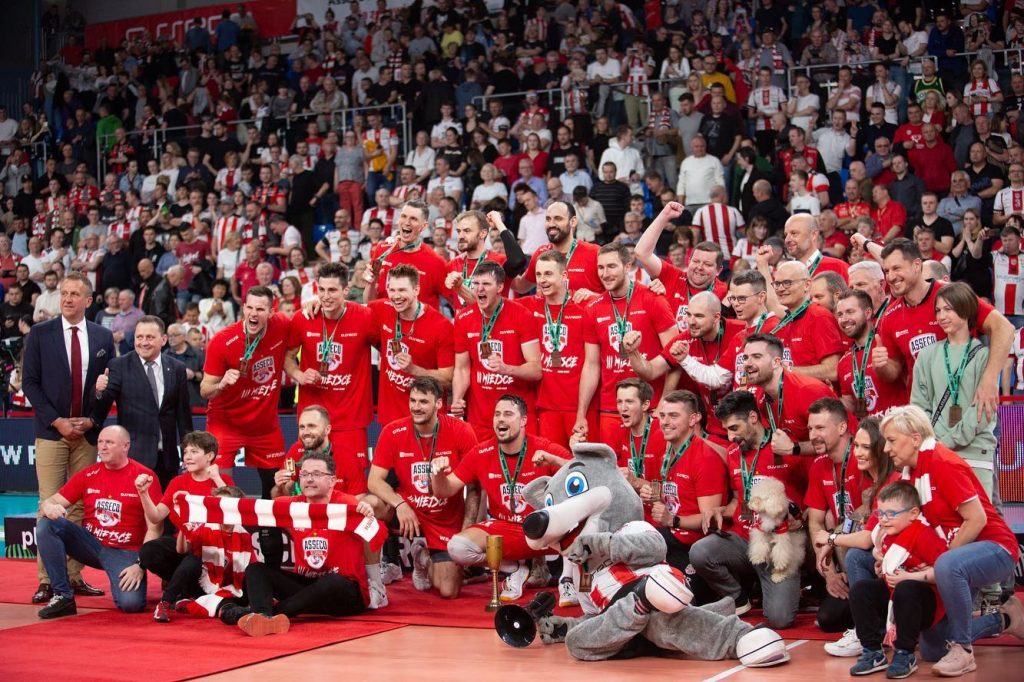 At the heart of Rzeszów's triumph was star player Torey Defalco. He commanded the court with a staggering 17-point game, which included an ace, 3 blocks, and an extraordinary 87% attack success rate. Adding to the team's success, Maciej Muzaj contributed a commendable 16 points.
In the face of defeat, Aluron CMC Warta Zawiercie's Uros Kovacevic stood out, scoring 13 points and maintaining a respectable 52% attack success rate, the only player on his team to hit double digits.