Eczacıbaşı Dynavit took a full set of points out of the big match against Türk Hava Yolları valid for Round 17 of the 2021/22 Turkish Women's Volleyball Championship.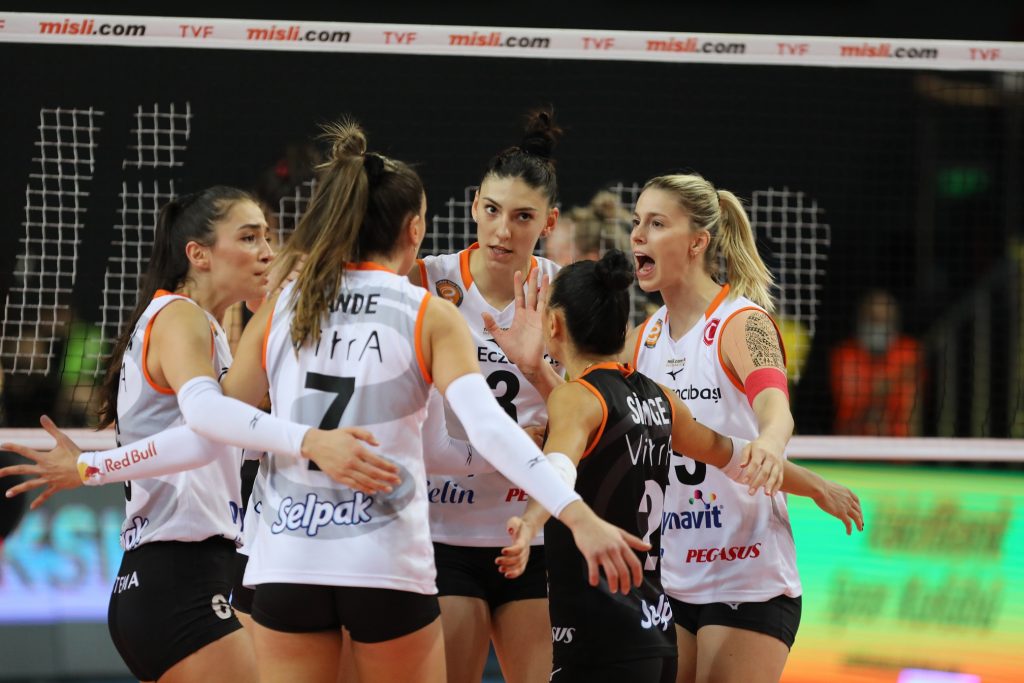 Eczacıbaşı prevailed over THY in the exciting big match of Round 17 of the 2021/22 Misli.com Sultanlar Ligi, once again putting the pressure on VakıfBank in the battle for the top spot in the regular season. 'The Tigers' took over first place in the charts, again, preventing their today's rivals to move up to 3rd place and ending their 5-game winning streak in the league.
The Serb Tijana Bošković was Eczacıbaşı's top scorer in the encounter with 29 points but wasn't the top scorer of the match. Canadian Kiera Van Ryk carried that recognition by pouring in 32 points.
Galatasaray HDI Sigorta benefited from THY's defeat. 'The Lionesses' swept last-placed Yeşilyurt and got closer to THY by 2 points on the table in the fight for 4th place at the end of the regular season.
2021/22 Misli.com Sultanlar Ligi – regular season, Round 17:

Postponed
PTT – Kuzeyboru
VakıfBank – Karayolları
Sarıyer Bld. – Fenerbahçe Opet