Participants in the Turkish Women's Volleyball Championship, who have only had that status for the last two years, Kuzeyboru, are definitely ready to make a breakthrough in the domestic topflight next season.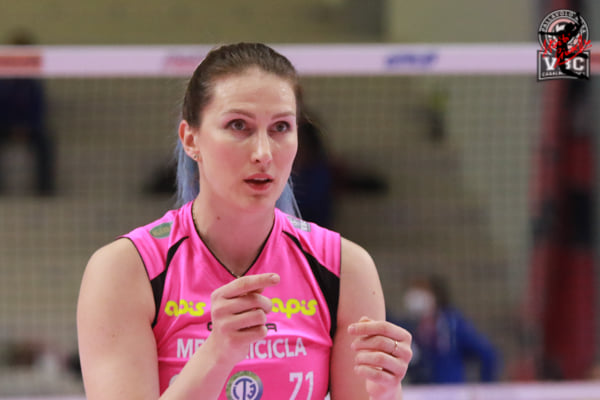 Kuzeyboru have signed a contract with Azerbaijani star Polina Rahimova, who last season played in VBC Trasporti Pesanti Casalmaggiore in the Italian Championship. This won't be the first experience of a 31-year-old opposite hitter in Turkey as she wore jerseys of Fenerbahçe Opet (2017/18) and Türk Hava Yolları (2018/19).
Rahimova is known for setting the women's volleyball single-match scoring world record in 2015 with 58 points while playing in Japan. The achievement of the Azerbaijani was improved 4 years later by her teammate from the national team Jana Kulan (60 pts.). Rahimova will bring a lot of experience and attacking power to Kuzeyboru given that she's the owner of several individual awards that are related to her offensive performance, such as Best Scorer in the Azerbaijani, Japanese, and Brazilian leagues. Actually, Rahimova has received the Best Scorer recognition in national and international events 15 times and obtained a total of 48 individual awards.
Rahimova's arrival to Kuzeyboru came after the Aksaray side completed signatures of Brazilian Bia, Bulgarian Miroslava Paskova, Belarusian Hanna Klimets, and a few domestic players.
See our sections – Transfers – Done Deals and Transfers – Rumors.