Fenerbahçe Opet played their third tie-break in as many games played in the 2022-23 Turkish Men's Volleyball Championship – and won them all.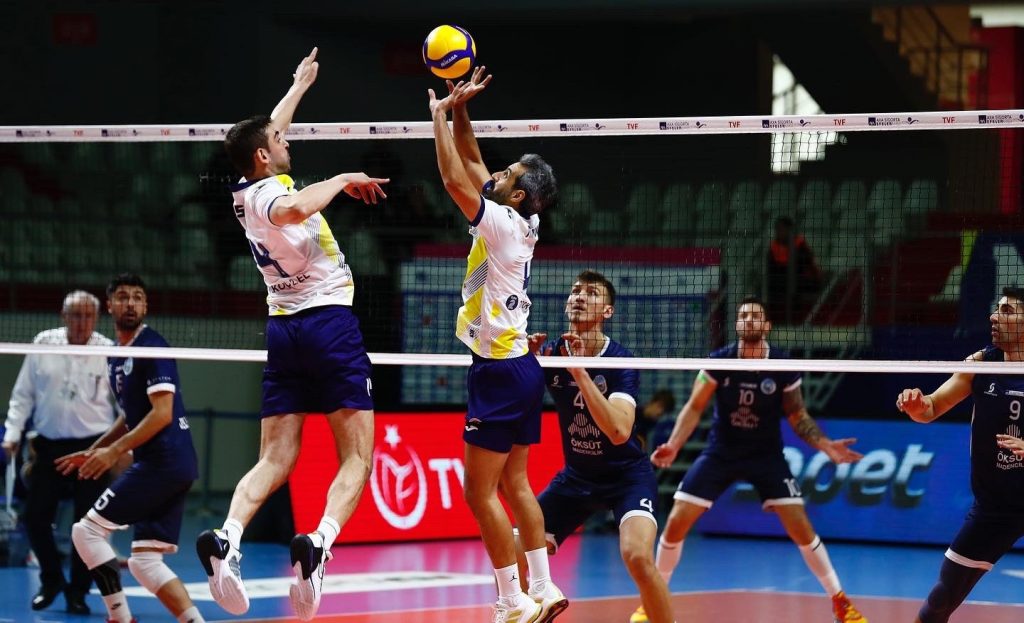 Fenerbahçe Opet are getting accustomed to resolving matches in the tie-break in the 2022-23 AXA Sigorta Efeler Ligi. The bronze medalists from last season have just played their third five-setter in as many games in the new season – and managed to prevail in all of them. Develi Belediyespor, the newcomers to the national top flight, did their best to repeat an upset from Round 2 when they swept the reigning champions, Ziraat Bankkart, but failed to convert the lead in sets of 2-1 into the victory. However, 4 points from matches against the top 3 teams from last season (they played against Halkbank in the opener) can be considered a good score for the Kayseri side. Vahit Emre Savaş top-scored for Fenerbahçe with 17 points, including 6 blocks. The Pole, Michał Filip, tallied 24 points (4 aces) for Develi.
Ziraat learned their lesson from a duel with Develi, and this time, they didn't underestimate another newcomer to the Efeler Ligi. The Ankara side swept Türşad thanks to 13 points from the Dutchman, Wouter ter Maat, and 5 blocks from Bedirhan Bülbül. The Pole, Mateusz Mika, scored 12 points on the losing side.
The Efeler Ligi newcomers were a hard nut to crack for two more clubs that are considered among the title favorites this season. Hekimoğlu Global Connect Travel Bursa Voleybol İhtisas, led by the Canadian opposite, Bradley Gunter (24 points), and Russian middle blocker, Aleksey Nalobin (7 blocks), forced a tie-break with Arkas Spor but ultimately succumbed. Mirza Lagumdžija scored 26 points (4 blocks) on the winning side, while Burutay Subaşı served 5 aces. Caner Dengin had 73% reception (15 digs, 60% perfect).
Hatay Büyükşehir Belediyesi, for which the Belarusian, Radzivon Miskevich, scored 23 points and Cafer Kirkit made 6 blocks, took the lead in sets of 2-1 against Galatasaray HDI Sigorta but their rivals turned around and prevailed. The Iranian, Morteza Sharifi (76% reception; 25 digs, 1 error, 36% perfect), and the Australian bomber, Thomas Edgar, tallied 20 points apiece for the 'Lions'. Selçuk Keskin had 5 blocks.
2022-23 AXA Sigorta Efeler Ligi – regular season, Round 3: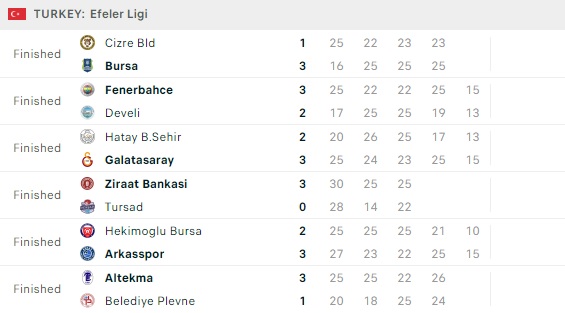 October 10:
Halkbank – Spor Toto