Dinamo Moscow crushed Lokomotiv with their brutal service in the derby of the second round of the 2022–23 Russian Men's Volleyball Championship.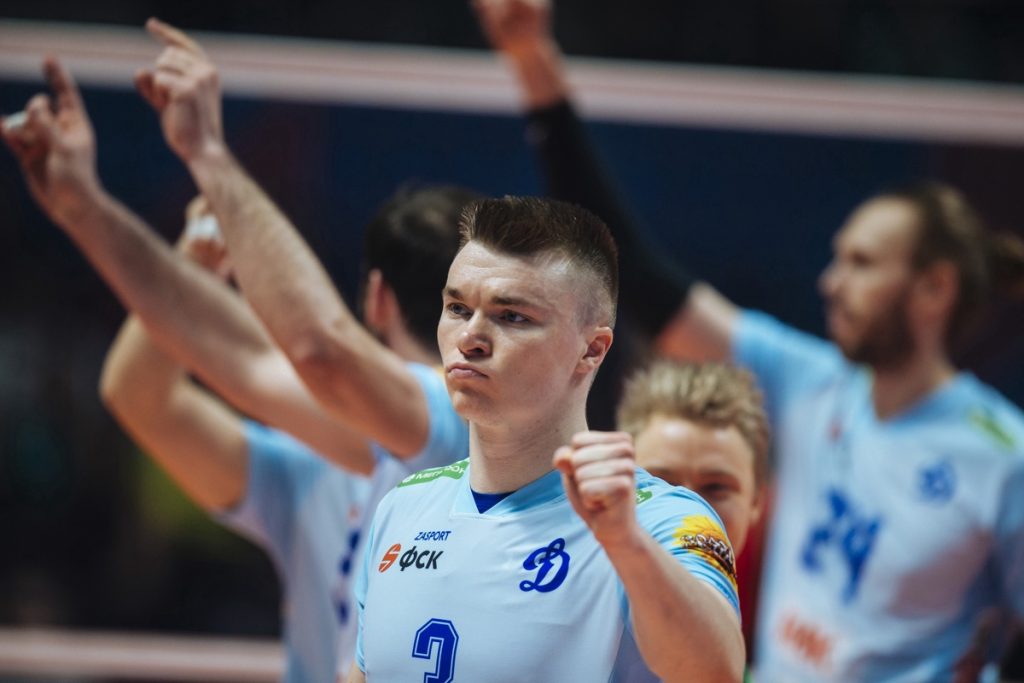 Dinamo Moscow defeated Lokomotiv in four sets at home in the second round of the 2022–23 PARI Superliga (PARI Суперлига) for men. By prevailing in the replay of the last season's playoff final (in which they also prevailed), the side from the Russian capital earned its second victory in the new season and now expects a meeting for the Super Cup against Zenit-Kazan. This match will take place on October 15.
Dinamo were just ruthless in service against the Novosibirsk side, making 18 aces. Half of that number goes on the account of Pavel Pankov! No wonder the 'Zbornaya' setter was awarded the Best Server in 2021-22. His teammate, Yaroslav Podlesnykh, top-scored for the titleholders with 19 points. Ilya Kazachenkov tallied 20 points for the vice champions.
In their last rehearsal before the match for the Russian Super Cup, Zenit-Kazan, the bronze medalists, beat Nova in three sets. For the first time this season, American setter, Micah Christenson, who recovered from an injury sustained at the World Championship, entered the court for the Tatarstan giants. The Zenit outside hitter, Dmitriy Volkov, was the top scorer of the match with 14 points.
Led by Viktor Poletaev (14 points, 76% attack, 13/17), Maksim Kosmin (4 blocks), and the Frenchman, Jénia Grebennikov (90% reception; 10 digs, 60% excellent), Zenit Saint Petersburg swept Neftyanik to reach a 2-0 record.
2022-23 PARI Superliga for men – regular season, Round 2:

October 9:
Stroitel – ASK
Fakel – Yugra-Samotlor
Gazprom-Yugra – Kuzbass
Ural – Belogorie