Eczacıbaşı Dynavit hosted Aydın Metropolitan Belediyespor in the 21st round of Misli.com Sultanlar Ligi and secured a 3-1 win at home. The scores per sets sets were 25-21, 25-23, 19-25, and 25-23.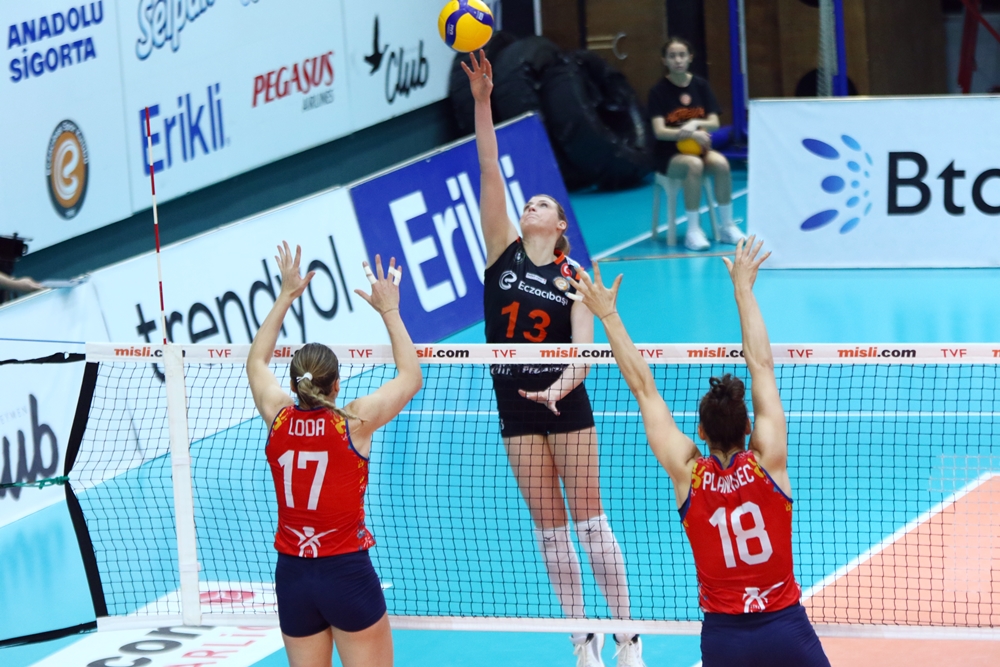 Eczacıbaşı Dynavit dominated the first set with effective service and offensive numbers, winning the set 25-21. In the second set, the orange and white players came from behind and equalized the score, winning the set 25-23. The guest team won the third set with a score of 25-19, bringing the situation to 2-1. In the last set, the orange-whites came from behind, took control of the game, and won the set 25-23 and the match 3-1. Eczacıbaşı Dynavit has increased its streak to 21 in the league.
Hande Baladin, with 20 points, and Irina Voronkova, with 17 points, played a crucial role in the victory.
Elif Şahin expressed her views after the match, saying, "Today, we scored an important victory against Aydın at home, in front of our own fans. We are going through a very intense and challenging fixture both in Europe and in the League. Despite this busy match schedule, we are very happy to leave the week undefeated in both the League and the CEV Champions League. We want to leave all the matches we will play with a victory by continuing our winning streak in both lanes."
The 21st round of Misli.com Sultanlar Ligi will end with Fenerbahçe Opet vs Kuzeyboru match, which will be played tomorrow.
Misli.com Misli.com Sultanlar Ligi – 21st Round
Eczacıbaşı Dynavit vs Aydın B.Ş.B: 3-1 (25-21, 25-23,19-25, 25-23)
ECZACIBAŞI DYNAVİT (62)
VAKIFBANK (53)
FENERBAHÇE OPET (48)
TÜRK HAVA YOLLARI (42)
GALATASARAY HDI SİGORTA (42)
NİLÜFER BLD. (31)
ÇUKUROVA BLD. ADANA DEMİRSPOR (29)
AYDIN B.ŞEHİR BLD. (29)
SARIYER BLD. (26)
KUZEYBORU (27)
PTT (20)
SİGORTA SHOP (15)
BOLU BLD. (10)
İLBANK (0)