Another volleyball legend and player who left a mark in world volleyball after the Olympics has announced his decision to retire from the national team.
After 11 years of playing for Brazil, Wallace Leandro de Souza said goodbye to the national team.
The 34-year-old Wallace has officially said goodbye to the Brazilian team via social media. 
"I'm leaving the national team with a heavy heart. It was a tough decision, but at this point I have to prioritize the time I spend with my family and the future of my career at the club level. I am honored to have spent 11 years with the national team and I am leaving with the feeling that I have given everything I could during that time," Wallace said during his announcement.
After losing 3-2 to Argentina in the bronze medal match at the Olympic Games in Tokyo, he has already indicates the possibility of this decision and the end of his appearance for the national team.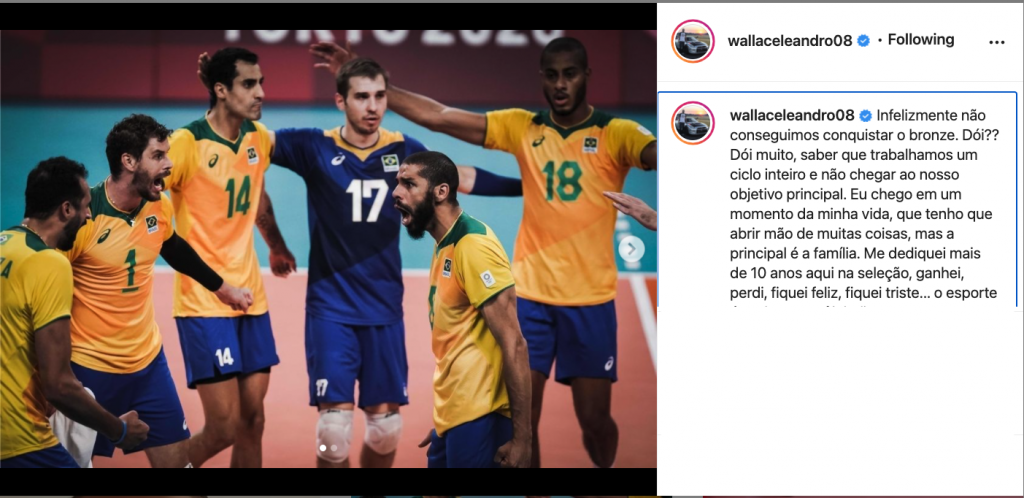 Wallace has been an Olympian three times – he won a gold medal in Rio 2016 and a silver in London 2012, while in Tokyo, Brazil finished in 4th place. Also, he was twice runner-up at the 2014 and 2018 World Championships. Both times Brazil lost to Poland in a gold medal match.