The national team of Bulgaria, the Pool B host in Plovdiv, recorded its third victory at the 2021 CEV Women's Volleyball European Championship.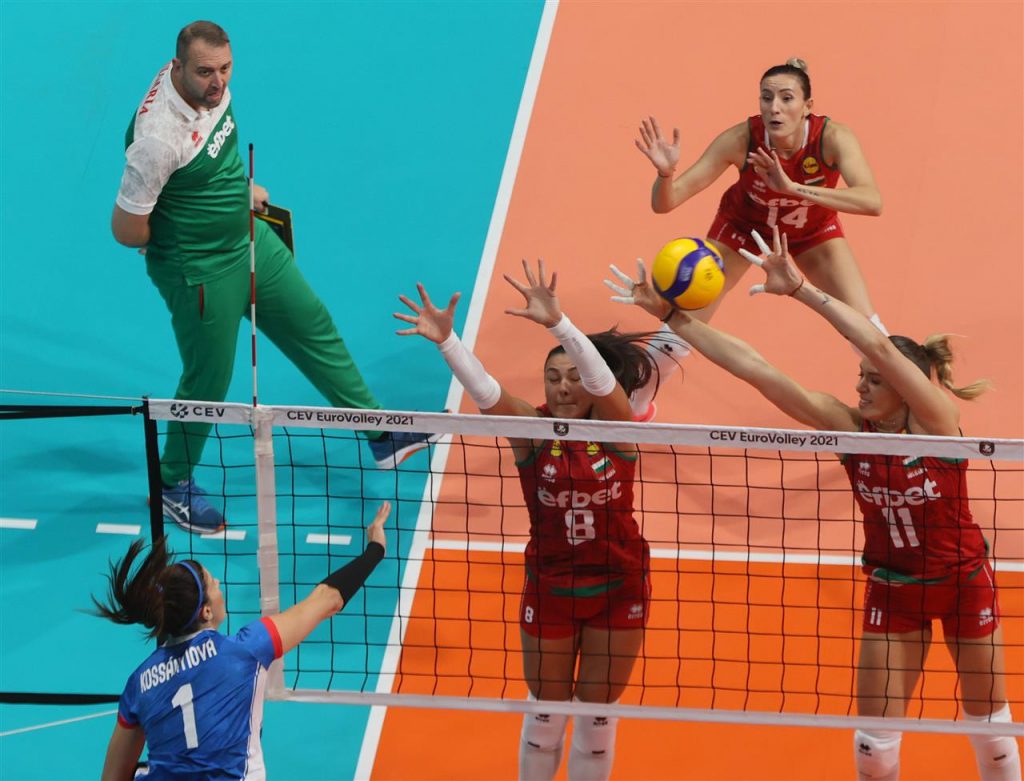 The team led by Ivan Petkov beat the Czech Republic 3-0 (26-24, 25-12, 25-19) to remain second in the Pool B charts with 10 points (three wins, one loss), while its opponent is in fourth place with six points (two wins, three losses) but secured a placement in the eighth-finals. Gergana Dimitrova led a quartet of Bulgaria's players in double digits on the scoresheet with 14 points, while Hristina Vuchkova set up five blocks. Tomorrow (August 25), in its last match of the preliminary stage, Bulgaria will face unbeaten Poland, and in case of achieving a 3-0 or 3-1 victory, it will earn first place in the charts, sending the rival to the position No.2.
Germany secured a spot in the playoffs with a 3-0 (25-20, 25-17, 25-22) victory against Greece in the same pool. The 'Butterflies' are getting better and better as the EuroVolley unwraps, making a three-game winning streak. Against Greece, they didn't give away a single set for the first time in the tournament and won their third game. Marie Schölzel top-scored German ladies with 11 points. With 3-1 and eight points, Germany no longer needs to fear losing a spot in the next stage. To go there from second place, it needs a win over Spain and Bulgaria's defeat against Poland on Wednesday.
Pool A
Bosnia and Herzegovina – Belgium 0-3 (23 – 25, 19 – 25, 15 – 25)
Azerbaijan – Serbia 0-3 (17 – 25, 20 – 25, 19 – 25)
Pool B
Germany – Greece 3-0 (25 – 20, 25 – 17, 25 – 22)
Bulgaria – Czech Republic 3-0 (26 – 24, 25 – 12, 25 – 19)
Pool C
Hungary – Croatia 1-3 (19 – 25, 25 – 21, 17 – 25, 21 – 25)
Switzerland – Slovakia 1-3 (25 – 21, 14 – 25, 19 – 25, 22 – 25)
Pool D
The Netherlands – Turkey 0-3 (21 – 25, 21 – 25, 20 – 25)
Romania – Finland 1-3 (25 – 18, 22 – 25, 22 – 25, 22 – 25)