France has mathematically ensured qualification for the eighth-finals of the 2021 CEV Women's Volleyball European Championship.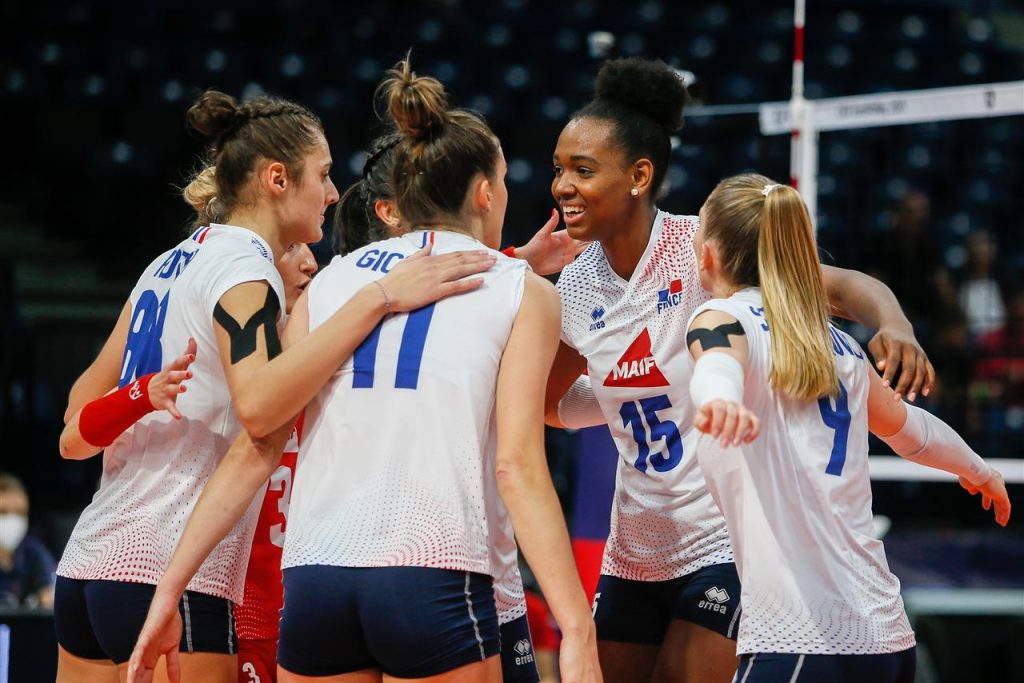 By beating Azerbaijan 3-1 (25-19, 26-28, 25-11, 25-18) in Pool A in Belgrade (Serbia) in its fourth CEV Women's EuroVolley 2021 match, France has mathematically ensured qualification for the Round of 16 even before its last game against Belgium on Thursday. 'Les Bleus' earned a place in the playoffs at the expense of Bosnia and Herzegovina, who no longer has a chance to get there, so now the names of all four participants from this pool that will appear in the playoffs are known: Serbia advanced as No.1, while the two remaining matches tomorrow will determine the order of the remaining three sides (Belgium, Russia, and France). Héléna Cazaute stood out for France today with 24 points, including four of the team's 10 aces. Lucille Gicquel made five blocks.
In a direct clash for first place in Pool B in Plovdiv (Bulgaria), the host downed Poland, who was undefeated prior to the encounter: 3-1 (18-25, 25-21, 25-21, 25-23). Thus, the national team from the Balkans finished the preliminary stage with 4-1 and 13 points, while Poland remained second with the same win-loss ratio and one point less. Emiliya Dimitrova top-scored Bulgaria with 24 points. Hristina Vuchkova set up five blocks.