Ferdinando De Giorgi made his debut as the head coach of the Italian national team with a victory. Italy defeated Belgium 3-0 (25-17, 25-17, 25-18) in the first of two friendly matches as part of preparations for EuroVolley, which will take place from 1 -19 September.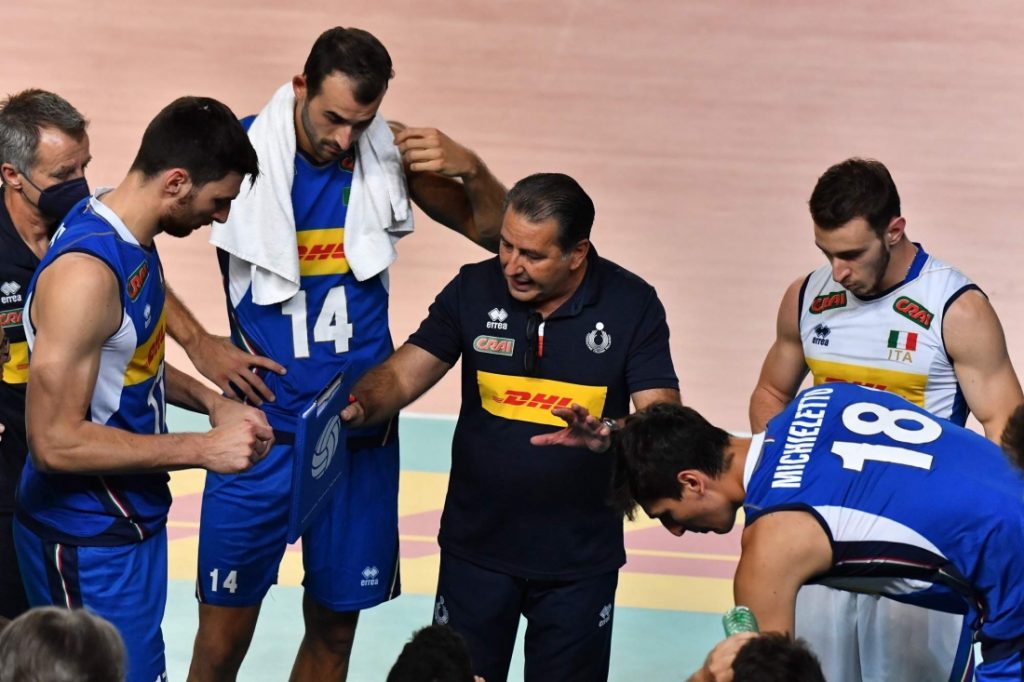 Italy enters the new cycle without Osmany Juantorena, who retired from the national team after the Tokyo Games, and Ivan Zaytsev, who had knee surgery.
At EuroVolley, Italy will play in Pool B, alongside Belarus, Bulgaria, the Czech Republic, Montenegro and Slovenia, while the Belgians are in Pool A, along with Poland, Portugal, Serbia, Greece and Ukraine.
Italy – Belgium 3-0 (25-17, 25-17, 25-18)
Italy: Anzani 7, Galassi 4, Giannelli 4, Lavia 8, Michieletto 12, Pinali 7, Balaso (L), Sbertoli, Romanò 1, Bottolo, Cavuto, Cortesia, Piccinelli (L), Mazzone, Recine, Ricci, Coach: De Giorgi.
Belgium: Van den Dries 11, Deroo 10, D´Hulst, Van Elsen 5, D´Heer 5, Rousseaux 4, Ribbens (L). Verhanneman, Tuerlinckx 1, Valkiers, Perin (L), Van de Velde, Thys, Desmet, Coach: Munoz