The formidable journey of the France National Team in the 2021 CEV Women's Volleyball European Championship continued.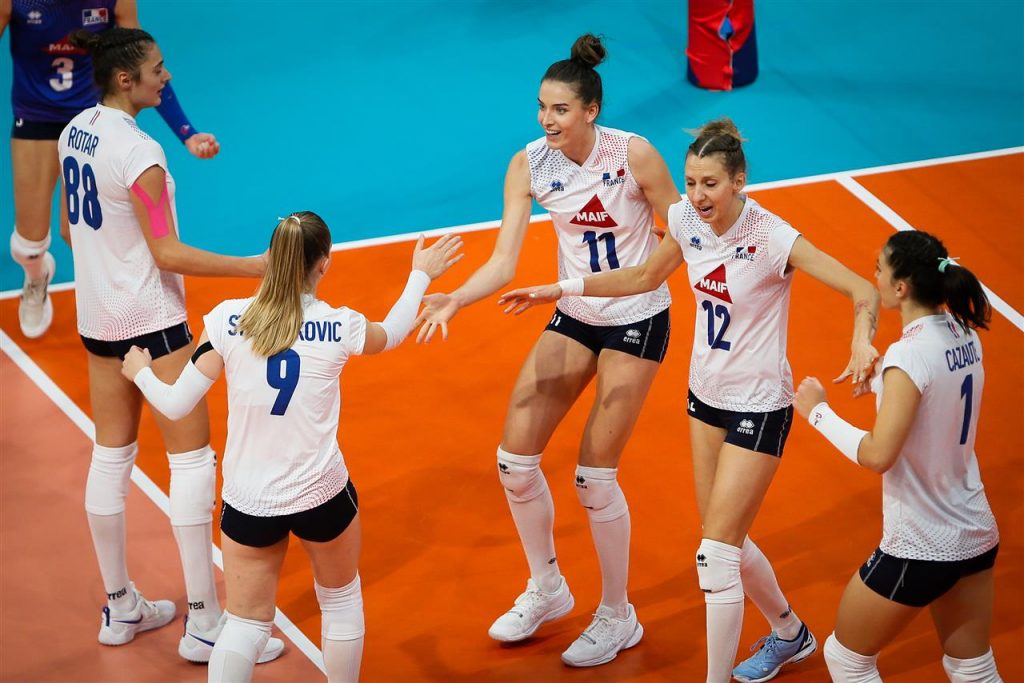 France will play the quarter-finals of the CEV Women's EuroVolley 2021. After a very close match of the eighth-finals against Croatia in Belgrade (Serbia), 'Les Bleus' found its place among the Top 8 teams in the continental championship for the first time since 2013.
France (third in Pool A) trailed twice in sets in the match against the second-placed side from Pool C before noting down the fourth win in a row in the tournament to which it was led by Lucille Gicquel (25 points) and Amandha Marine Sylves (four blocks). Samanta Fabris scored 26 points for Croatia, while Beta Dumančić made five blocks.
1/8 finals of the CEV Women's EuroVolley 2021:
August 28 (Saturday):
Netherlands – Germany 3-1 (25-22, 23-25, 25-19, 25-23)
Bulgaria – Sweden 3-2 (25-12, 21-25, 22-25, 25-14, 17-19)
August 29 (Sunday):
Turkey – Czech Republic 3-1 (25-13, 22-25, 25-14, 25-13)
Croatia – France 2-3 (25-16, 21-25, 25-22, 22-25, 12-15)
Poland – Ukraine 3-1 (21-25, 25-21, 25-22, 25-17)
Serbia – Hungary 3-0 (25-20, 25-19, 25-17)
August 30 (Monday):
Italy – Belgium
Russia – Belarus