Turkey advanced to the quarter-finals of the 2021 CEV Women's Volleyball European Championship over the Czech Republic.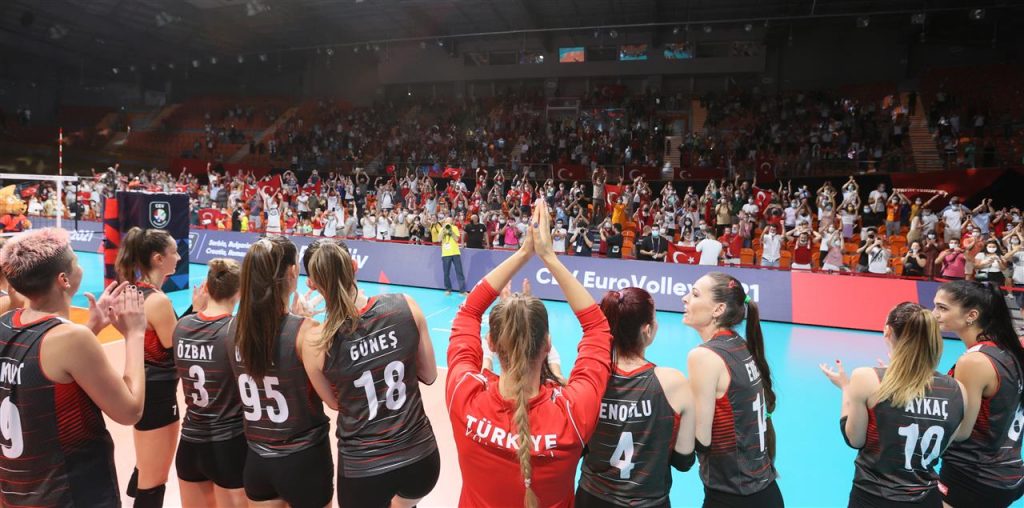 In Plovdiv (Bulgaria), Turkey beat the Czech Republic in four sets and advanced to the quarter-finals of the CEV Women's EuroVolley 2021. Thus, the team commanded by Giovanni Guidetti continued its perfect campaign in the continental championship – it made 5 out of 5 in Pool D (No.1 in the pool) – over the rival who finished fourth in Pool B.
The 'Sultans of the Net' overcame all pre-match setbacks (Boz out of the squad for Covid, İsmailoğlu switched to the position of backup libero due to injury), taking all three sets today with a huge margin and quite a surprisingly losing one. Still, the Czech ladies had no tangible chance against the opponent which had five players in double digits on the scoresheet and 16 team blocks.
Hande Baladın top-scored Turkey with 19 points, while Tuğba Şenoğlu served five aces. Gabriela Orvošová was the only player with 10+ points in the national team of the Czech Republic (10 points).
1/8 finals of the CEV Women's EuroVolley 2021:
August 28 (Saturday):
Netherlands – Germany 3-1 (25-22, 23-25, 25-19, 25-23)
Bulgaria – Sweden 3-2 (25-12, 21-25, 22-25, 25-14, 17-19)
August 29 (Sunday):
Turkey – Czech Republic 3-1 (25-13, 22-25, 25-14, 25-13)
Croatia – France 2-3 (25-16, 21-25, 25-22, 22-25, 12-15)
Poland – Ukraine 3-1 (21-25, 25-21, 25-22, 25-17)
Serbia – Hungary 3-0 (25-20, 25-19, 25-17)
August 30 (Monday):
Italy – Belgium
Russia – Belarus