Once again, Russia showed its every match at the 2021 CEV Men's Volleyball European Championship will be playing with the nerves of its fans.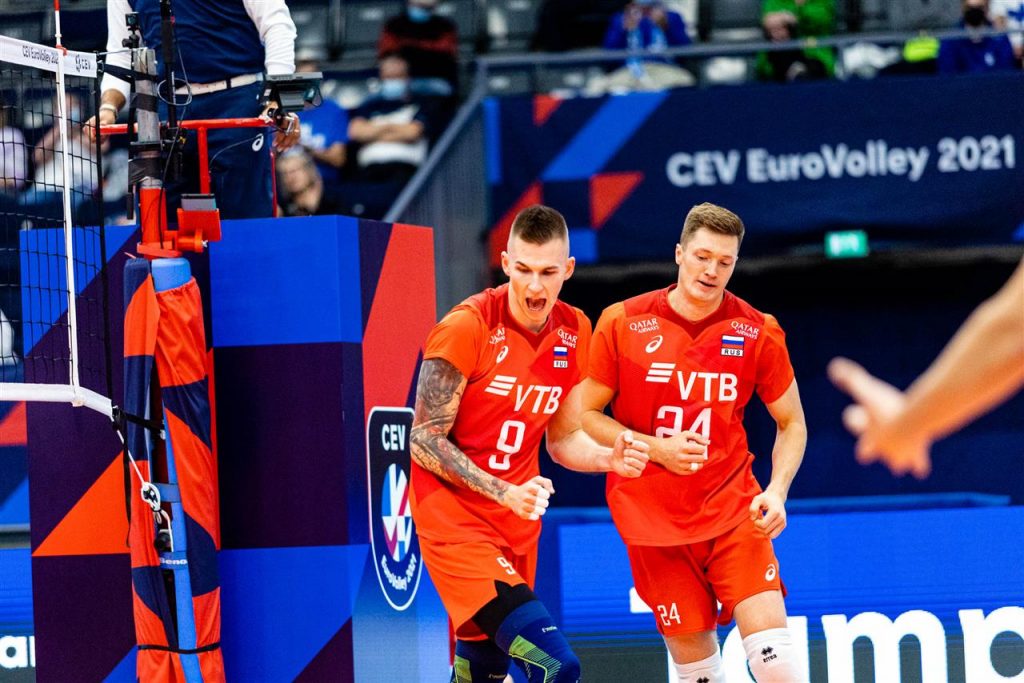 Russia, who came to the CEV Men's EuroVolley 2021 without several big names, narrowly avoided the second defeat in as many matches in Pool C in Tampere (Finland). After five sets, 'Zbornaya' prevailed over The Netherlands: 3-2 (25-13, 19-25, 25-21, 21- 25, 15-13). On the basis of the outstanding Nimir Abdel-Aziz, who tallied 32 points in total, 'Oranje' managed to tie the score in sets twice, forcing the rivals to convert only its third match ball in the tie-break. The team commanded by Roberto Piazza lost its first match in Pool C in Tampere (Finland), which came after two wins. Dmitrii Volkov top-scored Russia with 21 points. Ivan Iakovlev was superb in blocking (seven blocks), while Egor Kliuka served four aces.
Belgium earned the much-needed victory for fulfilling its aspirations of reaching the playoffs. The 'Red Dragons' downed Greece in straight sets in Pool A in Kraków (Poland), partially 25-16, 25-22, and 25-22. These three points came as a balm to the wounds of Belgium, who lost both matches at the start, one of which was to the underdog Portugal. Sam Deroo highlighted the team coached by Fernando Muñoz with 21 points. Lennert van Elsen made four blocks. Nikos Zoupani notched 19 points (70 % attack, 19/27, one error, blocked three times) for Greece.