The Estonia National Team held its second match at the 2021 CEV Men's Volleyball European Championship and beat Slovakia.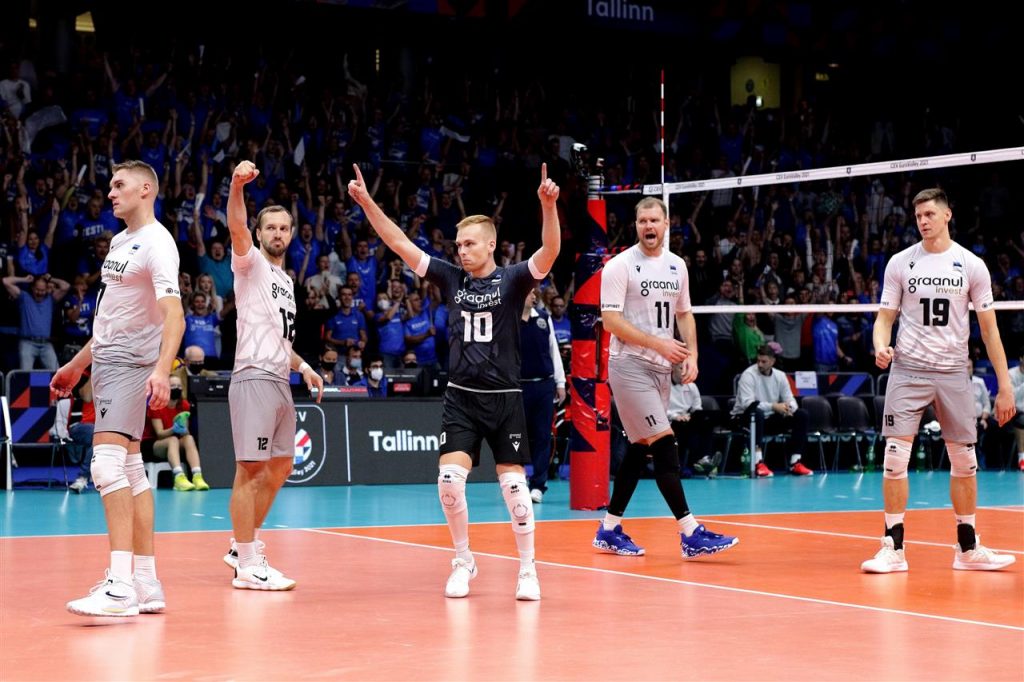 In front of the 4,000 loud supporters in Tallinn, Estonia turned around the match against Slovakia in Pool D of the CEV Men's EuroVolley 2021 from 0-2 to 3-2, partially 25-27, 22-25, 25-18, 25-14, and 15-13. One unusual decision of Estonia's head coach Cédric Énard played a key role in the victory of his team. Starting from the third set, the Frenchman put both opposite hitters, Oliver Venno and Renee Teppan, on the court at the same time. And it worked – these two led Estonia to a win with 22 (six aces) and 17 points respectively. Ardo Kreek set up six blocks. Matej Paták scored 17 points for Slovakia.
Slovenia defeated Montenegro 3-0 (25-17, 25-16, 25-16) in Pool B in Ostrava (Czech Republic) and registered its first victory, redeeming for yesterday's defeat against the pool hosts. Tonček Štern tallied 16 points (85 % attack, 11/13, blocked once) for the vice-champion. Vojin Ćaćić scored 13 for Montenegro.