Another episode of the big rivalry among the national teams of Poland and Slovenia ended with a win of the latter who advanced to the grand finale of the 2021 CEV Men's Volleyball European Championship.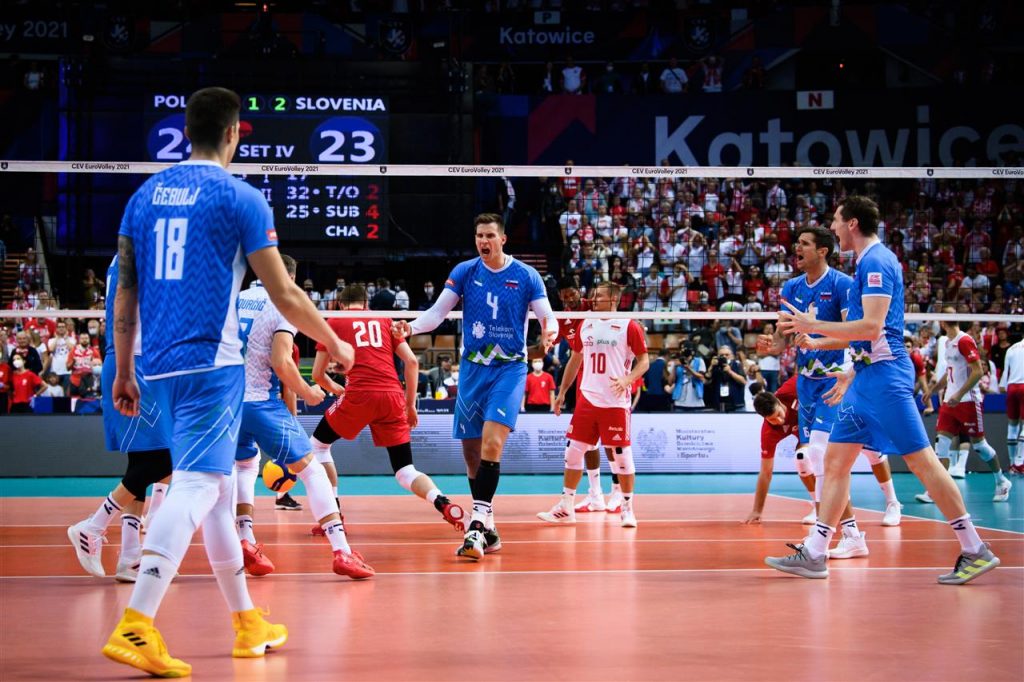 The Slovenians remained a nightmare for the Poles, as they have beaten them in the knockout stage at the fourth consecutive European Championship. Slovenia prevailed over the host Poland 3-1 (17-25, 32-30, 25-16, 37-35) in the semi-finals of the CEV EuroVolley 2021 in front of 11,000 spectators in Katowice and reached the finals for the second time in a row, the third time in the last four continental championships.
Things could have been different if the world champion managed to close the second set – after having 24-22 – and gain 2-0 in sets. The fourth set was a real drama, filled with numerous demands for a video challenge by Vital Heynen on Slovenia's match balls. Tonček Štern top-scored Slovenia with 20 points. Jan Kozamernik made five blocks. Wilfredo León tallied 20 points for Poland. Piotr Nowakowski and Jakub Kochanowski set up four blocks apiece.
CEV Men's EuroVolley 2021 – semi-finals:
Poland – Slovenia 1-3 (25-17, 30-32, 16-25, 35-37)
Serbia – Italy, 9 p.m. CET