A little scandal happened before the semi-final match of the 2021 CEV Men's Volleyball European Championship between Poland and Slovenia.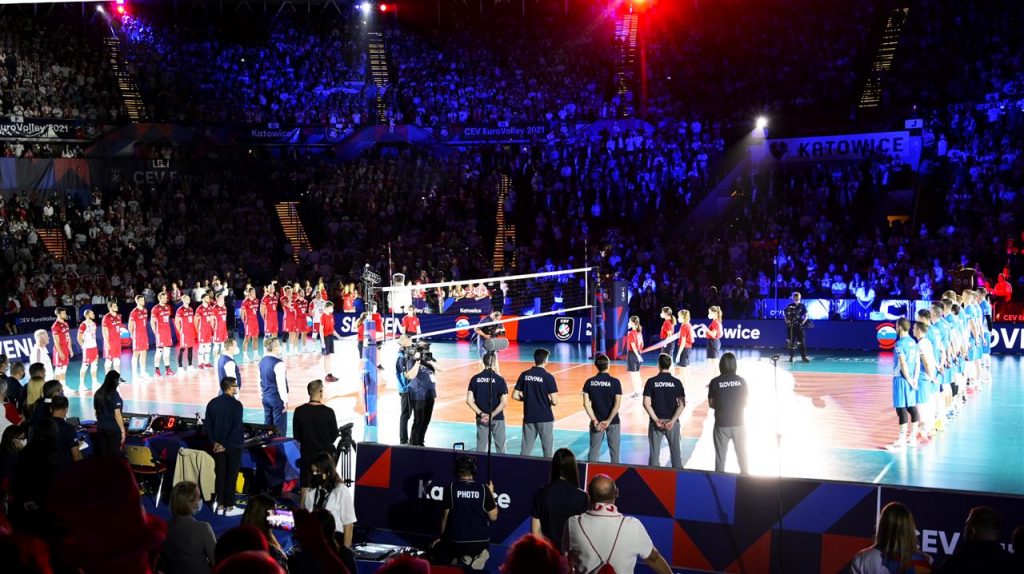 The semi-final of the CEV Men's EuroVolley 2021 did not start well for the Slovenia National Team but it ended well. There was a compromising mistake by the organizers in Katowice.
The playing of the anthem of Poland's rival led to an uncomfortable situation in the Spodek Arena and visible discontent among Slovenian players. Instead of their anthem, the Serbian anthem was heard from the speakers. After some time, the organizers realized and finally played the correct anthem. However, a great deal of embarrassment remained for the hosts.