Slovenian players were euphoric after eliminating Poland in the semi-finals of the 2021 CEV Men's Volleyball European Championship.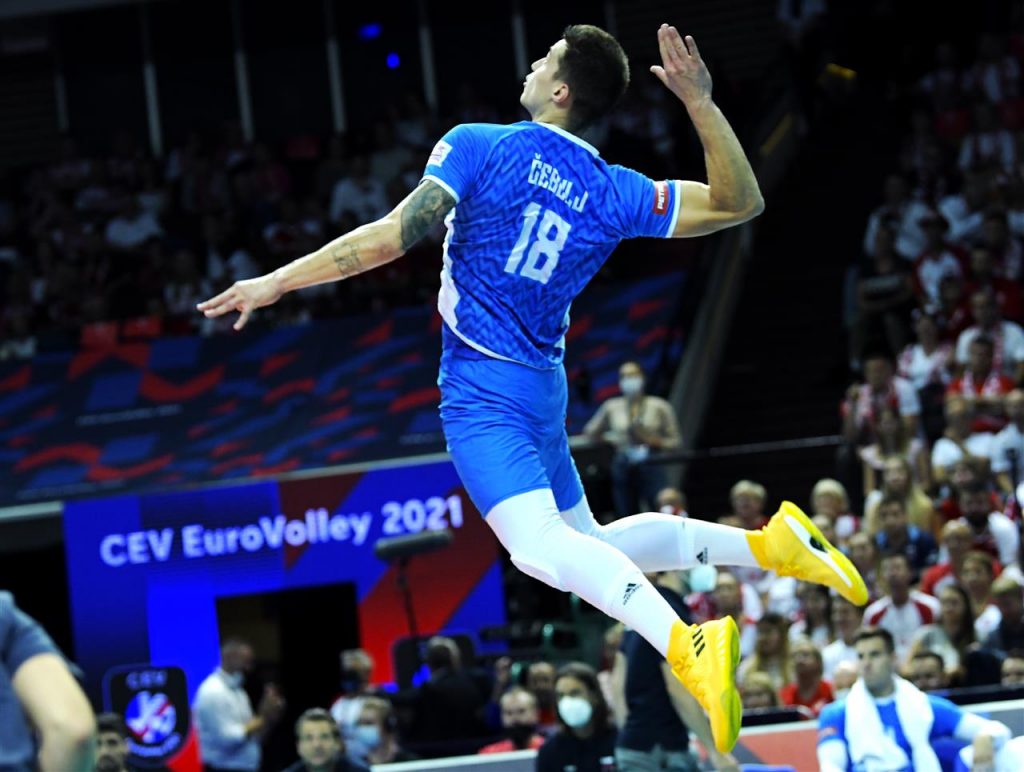 In the semi-finals of the CEV Men's EuroVolley 2021 in Katowice, the Slovenia National Team brought the host Poland to its knees in front of more than 10,000 fans. In a prelude of the match, the head coach of the world champion Vital Heynen infuriated the rival with the statement that he didn't know the names of potential rivals in the semis.
After the win tonight, Slovenia outside hitter Klemen Čebulj recalled these words of the Belgian expert.
"It was a good display of karma invoked by the coach Heynen when he said he didn't know opponents and that they will win if they play as they did in the quarter-finals against the Russians," said Čebulj to the media in the country.