HAOK Mladost Zagreb, the current national champion of Croatia, advanced to the 2nd round of the CEV Champions League after winning the Golden Set against CV Gran Canaria.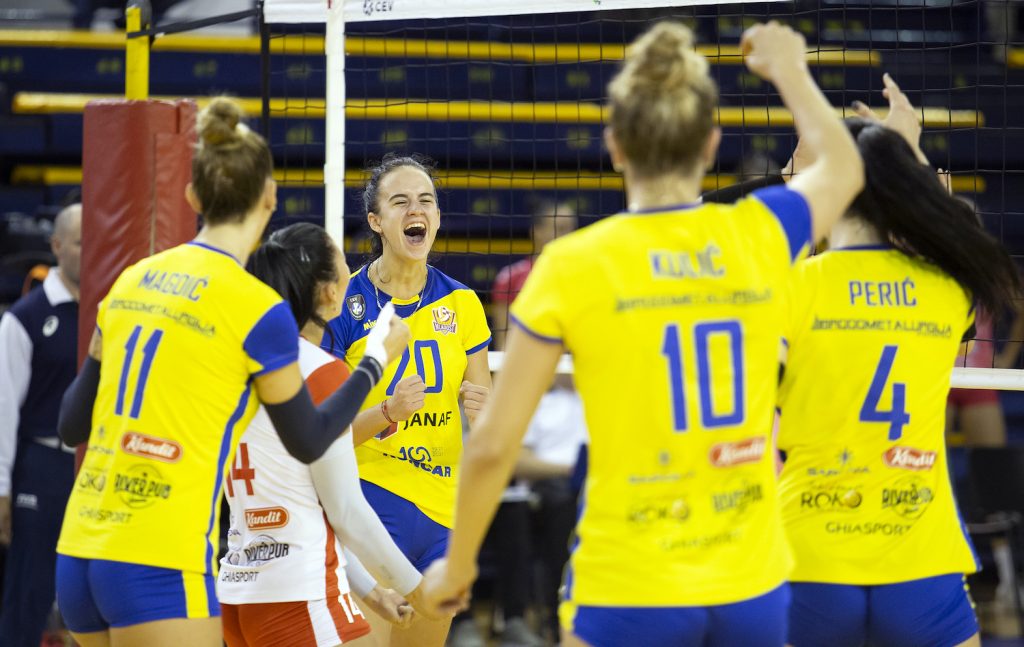 CV Gran Canaria won the return match of the first round 3-1, but HAOK Mladost Zagreb won the Golden Set and advanced to the next round.
Dinka Kulić from HAOK Mladost Zagreb with 23 points was the top scorer of the match, and Martina Samadan added 16. Sulian Caridad Matienzo Linares with 19 points was the top scorer for CV Gran Canaria.
In the second round, the Croatian team will face UC Viteos Neuchatel from Switzerland.
September 21, 2021
Olympiacos Piraeus – Asterix Avo Beveren 3-1 (21-25, 25-18, 25-21, 25-23)
September 22, 2021
CV Gran Canaria – HAOK Mladost Zagreb 1-3 (18-25, 18-25, 25-21, 23-25)
September 28, 2021
Asterix Avo Beveren – Olympiacos Piraeus 1-3 (20-25, 25-14, 18-25, 20-25)
September 30, 2021
HAOK Mladost Zagreb – CV Gran Canaria 1-3 (14-25, 25-22, 23-25, 20-25)