Cucine Lube Civitanova, easier than expected, downed Lokomotiv Novosibirsk in Pool C of the 2022 CEV Men's Volleyball Champions League.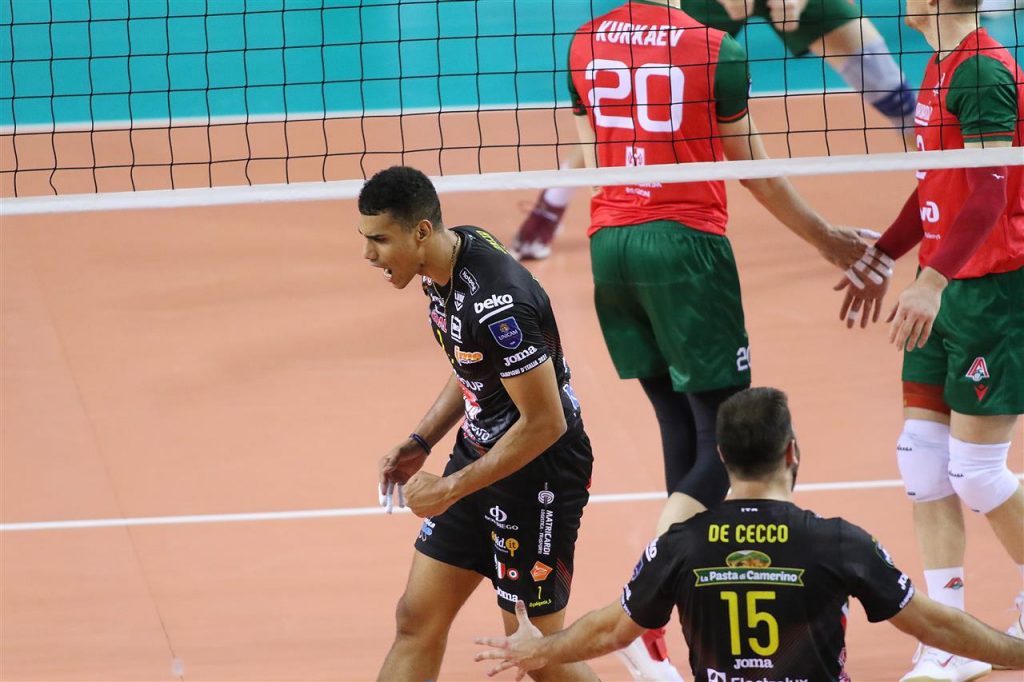 After the ninth successive win in all competitions, hardly anyone remembers the bad start of Lube to the season (three defeats in a row). The Italian champions swept Russia's Lokomotiv in a duel of the two title contenders in their respective home leagues (Lube are leaders, Lokomotiv vice leaders) 3-0, partially 25-17, 25-20, and 25-15.
The match was valid for the first round of Pool C of the CEV Champions League Volley 2022 | Men. The good news for the Lube fans is the return of Ivan Zaytsev to action. The superstar was sidelined for almost four months due to a knee injury. Zaytsev took part in the match as a substitute in the third set but didn't spend much time on the curt. Cuban Marlon Yant top-scored the winning side with 16 points. He served six out of teams' 17 aces.
In the same pool, the titleholders in the competition, Poland's Grupa Azoty Kędzierzyn-Koźle (ZAKSA), achieved a straight-set victory over Slovenia's OK Merkur Maribor, while Berlin Recycling Volleys from Germany swept Serbia's Vojvodina NS seme Novi Sad in Pool D.
CEV Champions League Volley 2022 | Men – group stage, Round 1 (today's matches):