The two Italian sides Trentino Itas and Cucine Lube Civitanova both took another step, the big one, towards the qualification to the 2022 CEV Men's Volleyball Champions League quarter-finals.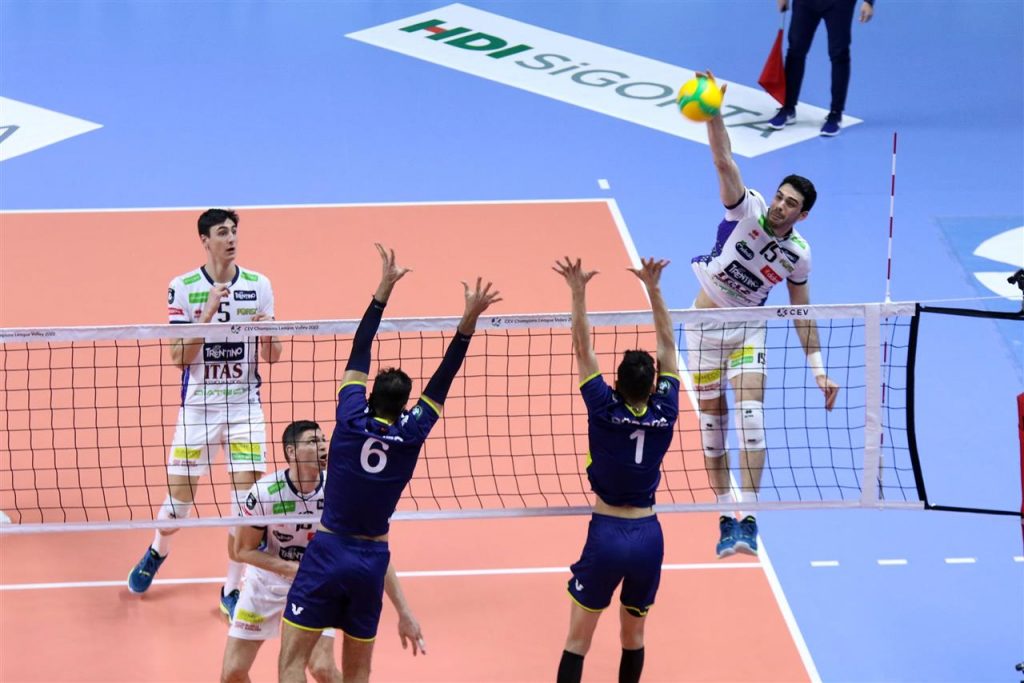 Trentino Itas are getting closer to qualifying for the quarter-finals of the CEV Champions League Volley 2022 | Men. In their probably most important clash in the competition thus far, the Italian side has swept Turkey's Fenerbahçe HDI İstanbul in Round 4 in Pool E. Trentino have never given the hosts a chance to become dangerous and eliminated them from the battle for the playoffs. Now the Trento-based club will play against their countrymen Sir Sicoma Monini Perugia in the next round for the No.1 in the pool and possible direct qualification to the next stage. Alessandro Michieletto top-scored the winning side with 15 points (4 blocks).
Cucine Lube Civitanova made no mistake and earned a full set of points against Slovenia's OK Merkur Maribor, achieving the 4th success in as many matches in Pool C. The Italian champions consolidated their leadership in the pool, putting one foot in the quarter-finals.
Dinamo Moscow also reached the 4th victory from the same number of games played. Russia's titleholders didn't tremble even for a moment in the match against Belgium's VC Greenyard Maaseik in Pool B and took over the leadership from Ziraat Bankası Ankara.
CEV Champions League Volley 2022 | Men – group stage, Round 4 (today's matches):