The semi-final bracket of the 2022 CEV Men's Volleyball Cup will see Russia's Zenit Kazan and France's Tours VB.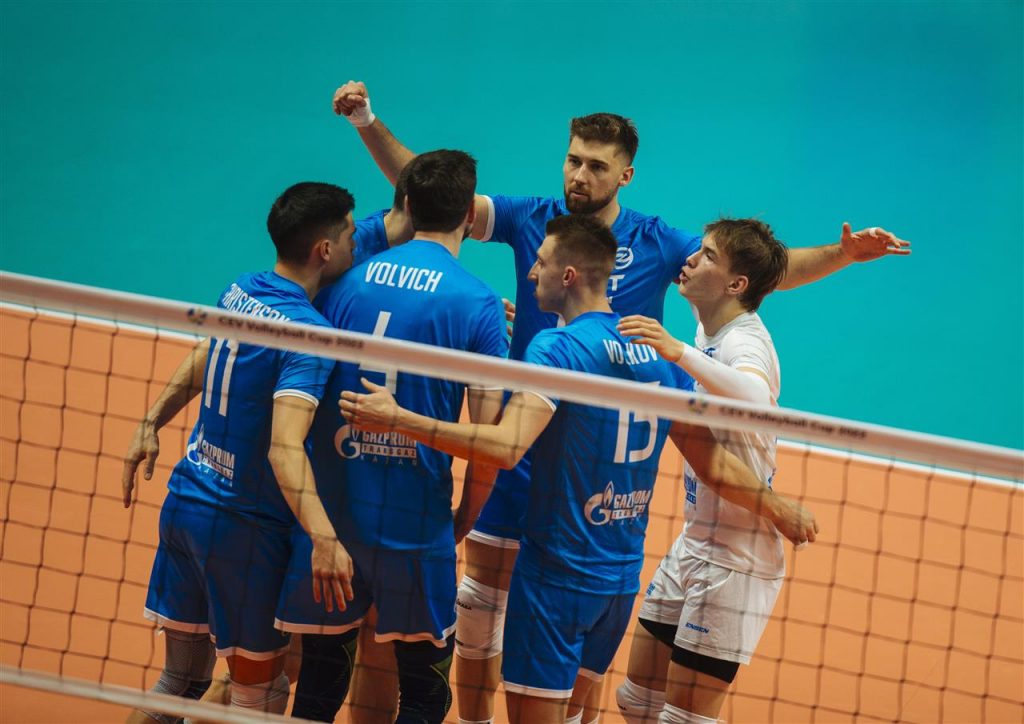 After achieving clear victory (3-0) each in the first leg of the CEV Volleyball Cup 2022 | Men quarter-finals, Zenit Kazan and Tours VB only needed to take the two sets in rematches against Kuzbass Kemerovo and ČEZ Karlovarsko, respectively, to validate their qualification. And both completed their tasks in the first 2 sets of today's matches, ultimately earning a 3-1 triumph apiece.
After eliminating countrymen, Zenit Kazan will meet Italy's Vero Volley Monza in the semis. As for Tours, the winners of the competition in 2017, they will face Poland's PGE Skra Bełchatów on the penultimate step toward the title.
CEV Volleyball Cup 2022 | Men – quarter-finals (today's matches):