Savino Del Bene Scandicci and CV Tenerife La Laguna will play for the title in the 2022 CEV Women's Volleyball Challenge Cup.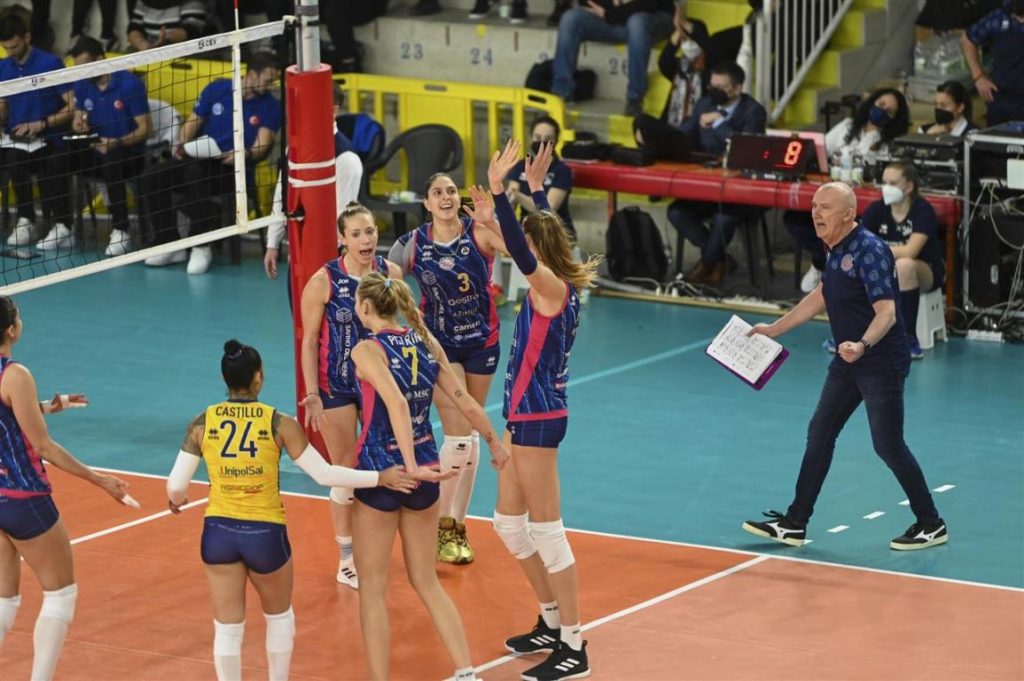 Showing obvious proof of quality, Italy's Savino Del Bene Scandicci won the home match of the semi-final of the CEV Volleyball Challenge Cup 2022 | Women against Aydın BBSK with a score of 3-0 and earned the first continental final in their history. The Turkish team was unable to repeat the same combative race of the first leg (2-3) and gave in without a fight in the rematch. Russian-Italian Ekaterina Antropova emerged as the best scorer of Scandicci with 23 points, including 5 blocks.
Spain's CV Tenerife La Laguna beat Tent Obrenovac from Serbia 3-0 at home in the second leg of the other semi-final. The team from Tenerife entered today's encounter following a 3-1 win in the first leg and by winning two sets they would advance to the final, which they achieved in the two initial sets. Given their genesis are to be found in Tenerife Marichal, who took the CEV Champions League in 2004, the final in which they will measure up with Scandicci (March 16 and March 23) means that a European Cup final is returning to the Canary Islands after 18 years.
CEV Volleyball Challenge Cup 2022 | Women – semi-finals, rematches: