Eczacıbaşı Dynavit İstanbul will go to Stuttgart for the rematch of the 2022 CEV Women's Volleyball Cup final with a 3-1 win.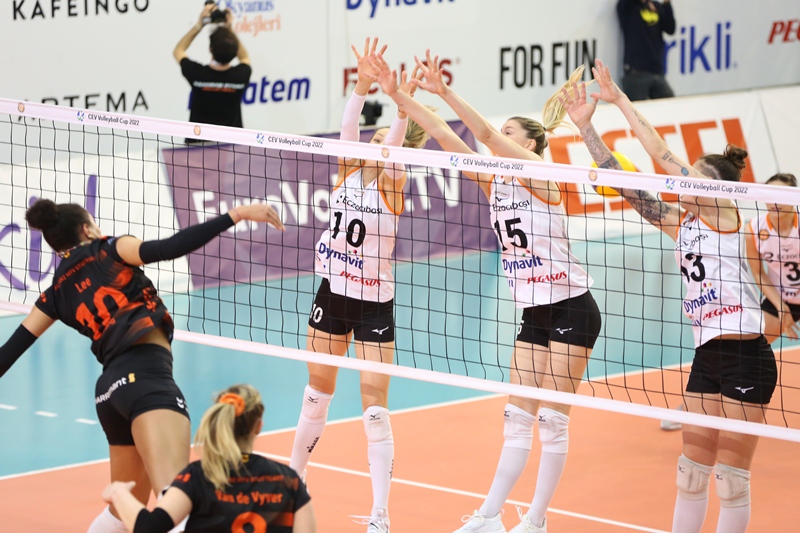 In the first of two final duels of the second-highest European club competition, CEV Volleyball Cup | Women, at home, the players of the Turkish side Eczacıbaşı Dynavit İstanbul were better than Germany's Allianz MTV Stuttgart. The visiting side couldn't cope with the pace of the Turkish record champions, with the exception of the 2nd set.
It resulted in a 4-set win of Eczacıbaşı, partially 25-19, 22-25, 25-20, and 25-17, in which Serbian Tijana Bošković truly stood out the most with 34 points, including 4 blocks. American Simone Lee tallied 18 poinst for Stuttgart. The Dutch Eline Timmerman set up 6 blocks.
The 2nd leg will take place on March 22.