Halkbank Ankara took a big stride toward winning the 2022 CEV Men's Volleyball Challenge Cup trophy.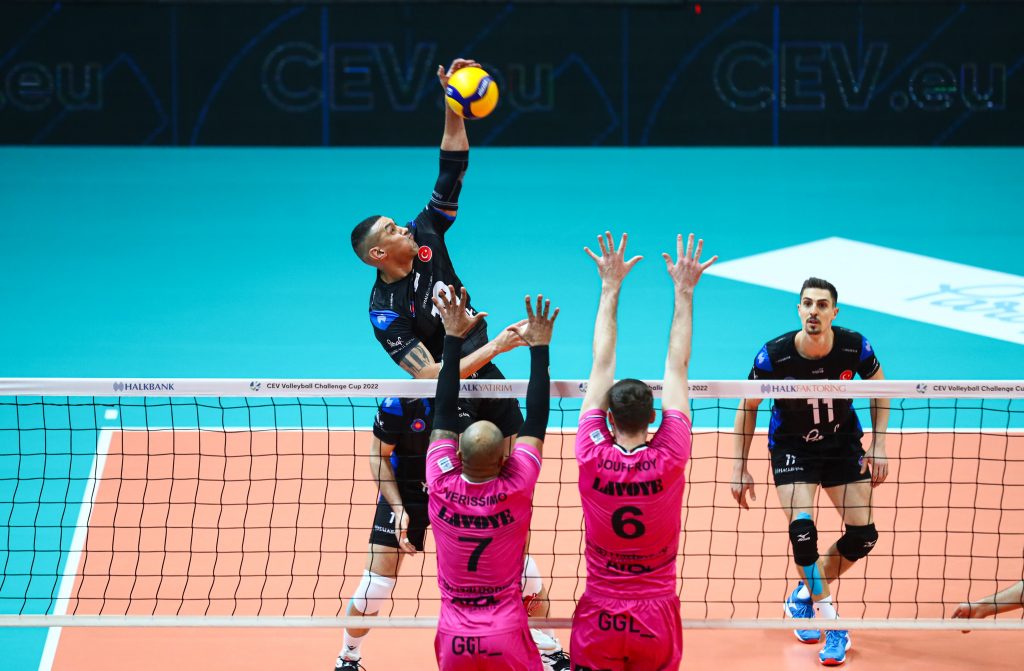 Defeating the French side Narbonne Volley in 3 sets (partially 25-20, 25-22, and 25-23) in the 1st leg of the CEV Volleyball Challenge Cup 2022 | Men final, Turkey's Halkbank Ankara put one hand on the trophy. In front of a nearly packed Başkent Sports Hall, the players of head coach Taner Atik fared well in the crucial moments. Here we mean their comeback in the 3rd set (10-17), which was inspired by their 6,000 fans who generated a tremendous atmosphere. This might turn out to be vital for the overall win. The rematch is next week in France.
Cuban Fernando Hernández top-scored Halkbank with 15 points, while Volkan Döne made 75% reception (20 digs; 40% excellent). Brazilian Rafael Araújo was Narbonne's most productive player with 15 points.