Eczacıbaşı Dynavit İstanbul of Turkey is 4-0 in Pool E after defeating Bulgaria's Maritza Plovdiv in straight sets in Round 4 of the 2023 CEV Women's Volleyball Champions League.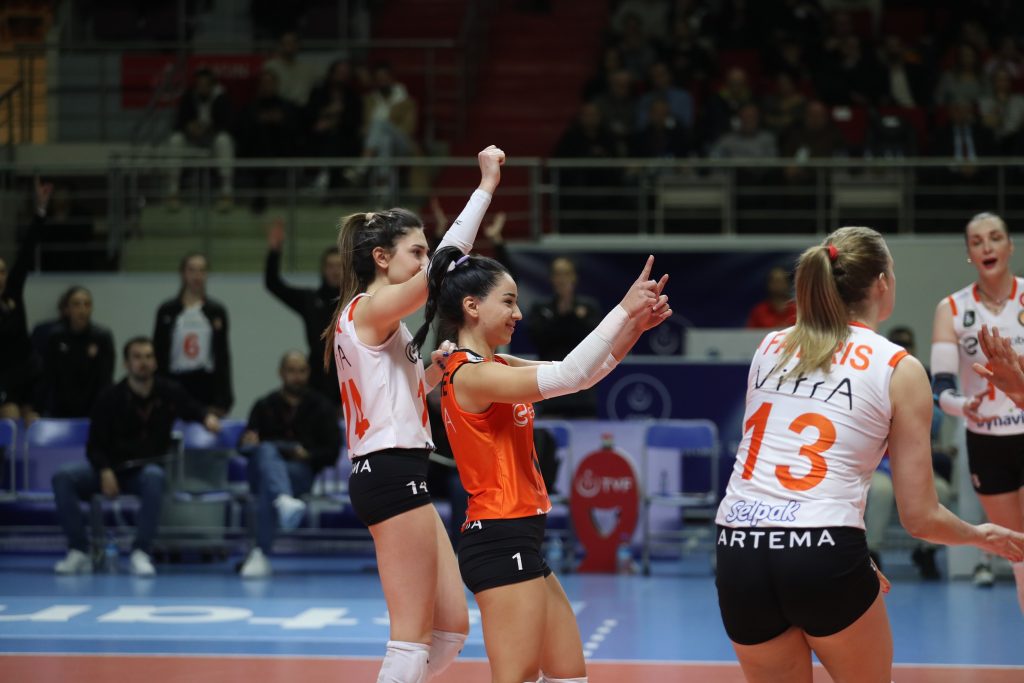 In the Super Match of the Week (as labeled by the CEV) in the CEV Champions League Volley 2023 | Women, Eczacıbaşı had no trouble at all against Maritza. Given that the game only lasted 55 minutes, the team of head coach Ferhat Akbaş was able to secure the victory in less than an hour, which is rare for this level of competition. Another thing that's unusual for Europe's strongest club competition is when one team concedes a single-digit number of points in a set of 25. Eczacıbaşı didn't manage to achieve just that but conceded only five points in the third set (35 in the whole match)! With all starters missing today, Croatian Samanta Fabris became not only the Eczacıbaşı's but also the game's leading scorer with 12 points.
In the same pool, it took Poland's Grupa Azoty Chemik Police (Serb Jovana Brakočević-Canzian 26 points; Martyna Łukasik 5 aces) five sets to down Romania's CSM Târgoviște (Serb Ana Bjelica 25 points; Mira Todorova 6 aces) and break their own three-game losing streak in all competitions.
The most pleasant surprise of this year's Champions League, Germany's Allianz MTV Stuttgart, suffered their first setback in Pool D. After 3 of 3, their unbeaten run was interrupted by Turkey's Fenerbahçe Opet İstanbul, who at the same time took revenge on Stuttgart for a defeat in Round 2.
CEV Champions League Volley 2023 | Women, group stage, Round 4: