Olympiacos Piraeus had a comfortable qualification to the semifinals of the 2023 CEV Men's Volleyball Challenge Cup, where they'll face their archrivals.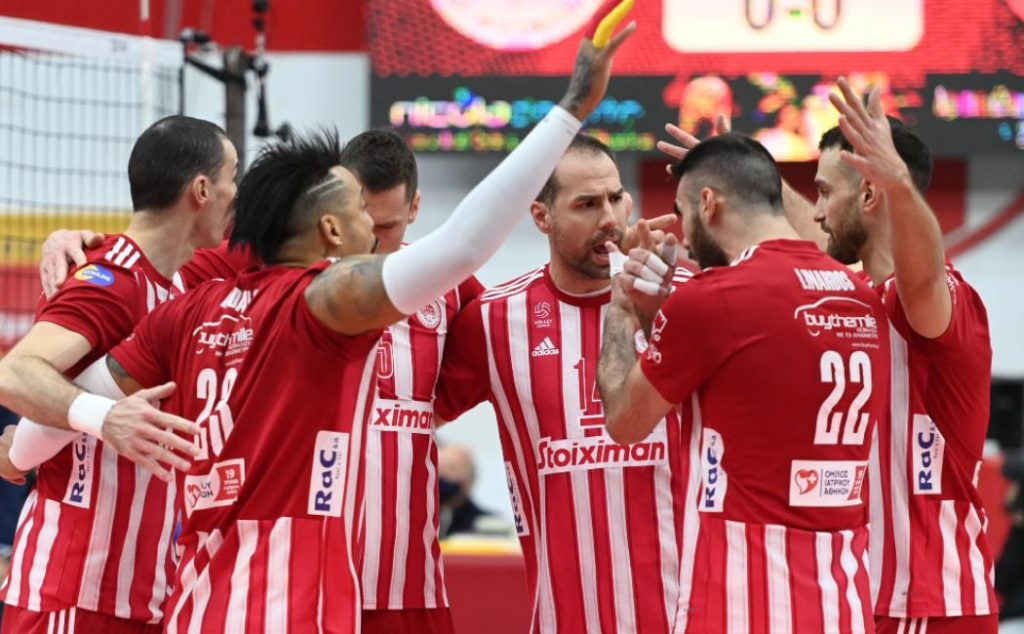 Olympiacos Piraeus did their part in the second leg of the CEV Volleyball Challenge Cup 2023 | Men quarterfinals in Romania, taking the two sets they needed from Steaua București and advancing to the semifinals. The "red and white" had a 3-1 win from the first match in their pocket and entered with a strong mentality from the first set to secure advancement to the top 4 as soon as possible. Even though the win today wasn't necessary, Olympiacos ultimately celebrated a 3-2 victory, led by Slovenian Tonček Štern (10 points). Ciprian Matei scored 15 for Steaua. They will face their archrivals Panathinaikos Athens in the semifinals, which will have a Greek flavor. It will be the first meeting between Greek teams in the semifinals of a European competition.
At the moment of writing of the report, Israel's Maccabi Yeadim Tel-Aviv had the lead of 2-0 in sets against Cyprus' Omonia Nicosia, which was quite enough to claim the semifinal spot given a straight-set win at home in the first leg.
As previously stated, Greek Panathinaikos Athens earned a top-four spot by defeating Dutch Orion Doetinchen in the Golden Set yesterday; 3-1 in the first match, 0-3 in the rematch, and 15-12 in the Golden Set. Also yesterday, A.J. Fonte Bastardo eliminated their Portuguese counterparts, Sporting CP Lisboa.
CEV Volleyball Challenge Cup 2023 | Men, quarterfinals – bracket