Turkish team, led by Gabriela Guimarães – Gabi, secured their spot in the quarterfinals of the women's CEV Champions League after a convincing 3-0 win against ŁKS Commercecon Łódź in the Play Off stage. In Istanbul, VakifBank emerged victorious 3-0 (25-23, 28-26, 25-23). It's worth mentioning that VakifBank had already won the prior match against Łódź in Poland in straight sets. Turkish powerhouse will play against Vero Volley Milano in the quarterfinals of the CEV Champions League.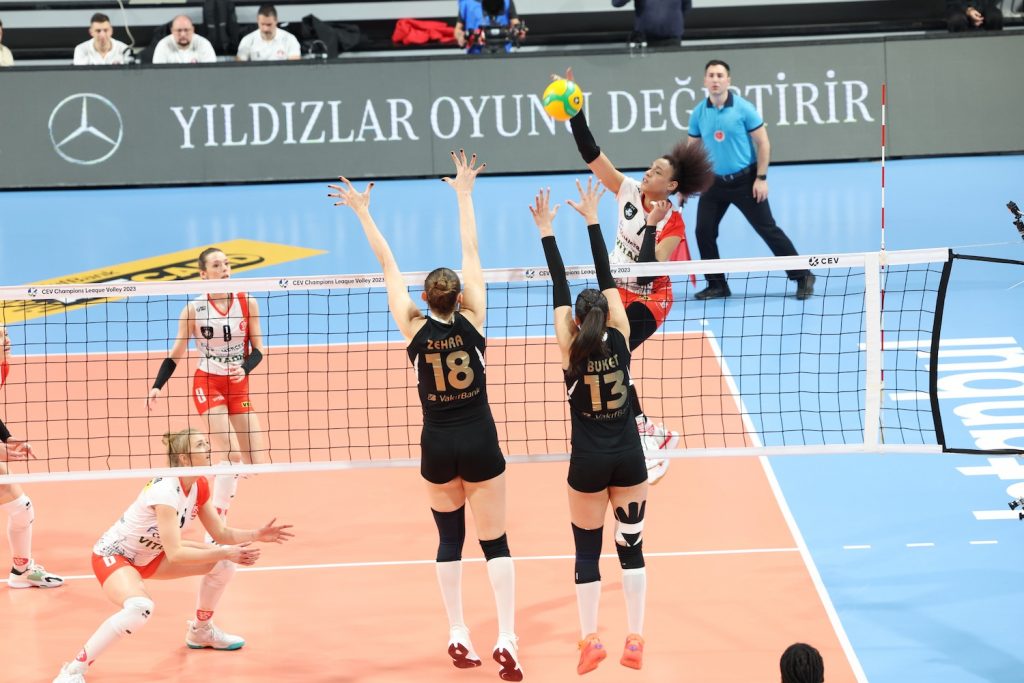 Paola Egonu has been increasingly featured in the news as information circulates that she will not renew her contract with the Turkish team. In this match, she was the standout performer with 16 points scored, eight in each set, and a 50% attack success rate. Gabi, who scored six points, all from attacks with a 38% success rate, was substituted at the end of the second set. Valentina Diouf from LKS Lodz scored the highest number of points in the game with a total of 23.
"First of all, I am very happy because today we met with the kids from the earthquake area. Today, they were our guests and watched the game. Of course, our hearts are with the families who suffered. We came back to Istanbul to play in front of our people. I think it was a great match because Łódź is a good team. Every set was very tight. Now another difficult challenge awaits us," said head coach of VakifBank Istanbul, Giovanni Guidetti.
CEV Champions League – Play Offs
February 21, 2023
Grupa Azoty Chemik Police vs Fenerbahce Opet Istanbul 2-3 (14-25, 29-27, 23-25, 10-15)
February 22, 2023
ŁKS Commercecon Łódź vs VakifBank Istanbul 0-3 (22-25, 12-25, 24-26)
February 23, 2023
Volero Le Cannet vs Developres Rzeszów 3-0 (25-15, 29-27, 25-22)
March 1, 2023
VakifBank Istanbul vs ŁKS Commercecon Łódź 3-0 (25 – 23, 28 – 26, 25 – 23)
March 2, 2023
Fenerbahce Opet Istanbul vs Grupa Azoty Chemik Police
Developres Rzeszów vs Volero Le Cannet