Brazil have confirmed the place at the FIVB Volleyball Nations League Final Four tournament, after beating Italy in four sets 3-1 (25-19, 32-30, 22-25, 25-20).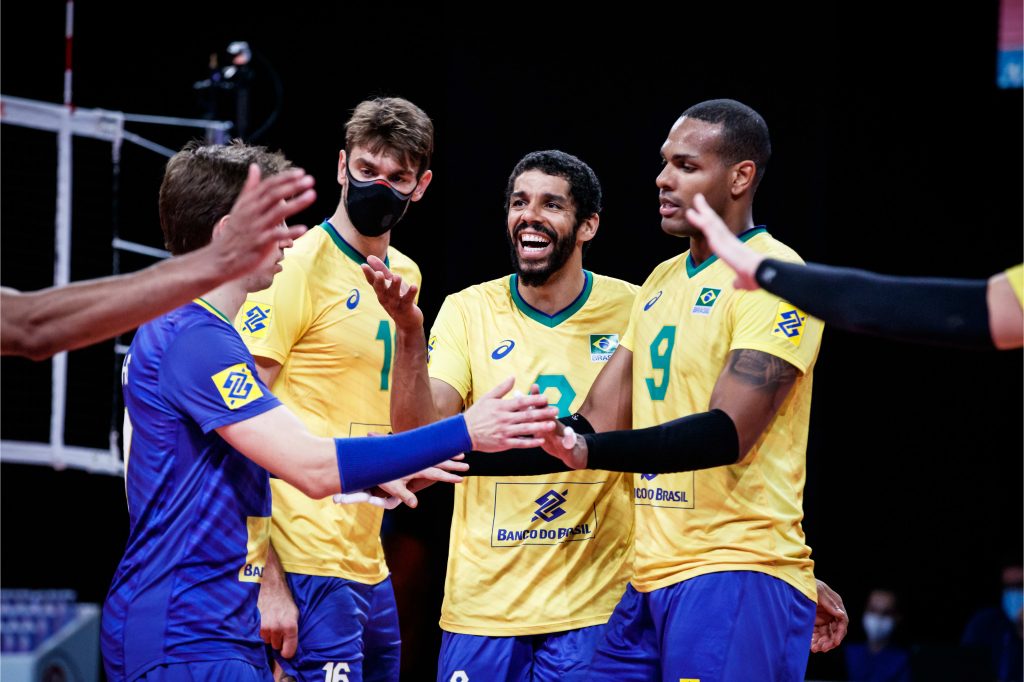 Ricardo Lucarelli was the best scorer with 21 points, while Yoandy Leal and Wallace de Souza contributed with 20 points each.
"We don't have any easy games at this tournament. Every team has its quality and a good level of volleyball. Today the Italian team showed that they are improving, week by week, so they played very well in a system of block defense. In the third set we committed some mistakes in our attack, maybe some choices I made, but in the end, it's important that we won and made three points. And we keep pushing, we have a lot of work to do, but that's it – we are on the right track," says Bruno Rezende.
Slovenia have managed to make a huge comeback against the USA 3-2 (28-30, 25-19, 21-25, 28-26, 15-13) and to keep a huge chance for advancing to the Final Four.
Klemen Cebulj had a great performance, finishing the game with 27 points. Taylor Sander was the top scorer in the USA with 21 points.
"An outstanding victory! Congratulations to the boys. I think we all wait for such matches for the rest of our lives. We really showed that we know how to play against such a superpower as the USA, which will play in the Olympics and achieve great success. This victory will help us a lot to get into the top four. I am really very proud of my teammates," says Jan Kozamernik.
After Brazil took the first spot for the Final Four, there are still 3 spots available and 5 teams fighting for it. Italy and Slovenia have a huge chance to book a ticket each while France, Russia and Serbia will likely fight for fourth place…
FIVB Men's Volleyball Nations League, day 13:
Australia – Serbia 1-3 (16-25, 13-25, 25-19, 15-25)
Japan – Bulgaria 3-0 (25-23, 25-18, 25-14)
France – Iran 3-0 (25-21, 25-21, 25-19)
Canada – Netherlands 3-0 (25-16, 25-16, 25-19)
Brazil – Italy 3-1 (25-19, 32-30, 22-25, 25-20)
Slovenia – USA 3-2 (28-30, 25-19, 21-25, 28-26, 15-13)
Poland – Argentina 3-0 (25-21, 25-22, 25-18)
Germany – Russia 1-3 (18-25, 18-25, 25-23, 15-23)