The Italian girls have won the World Championship U 20 title without losing a game.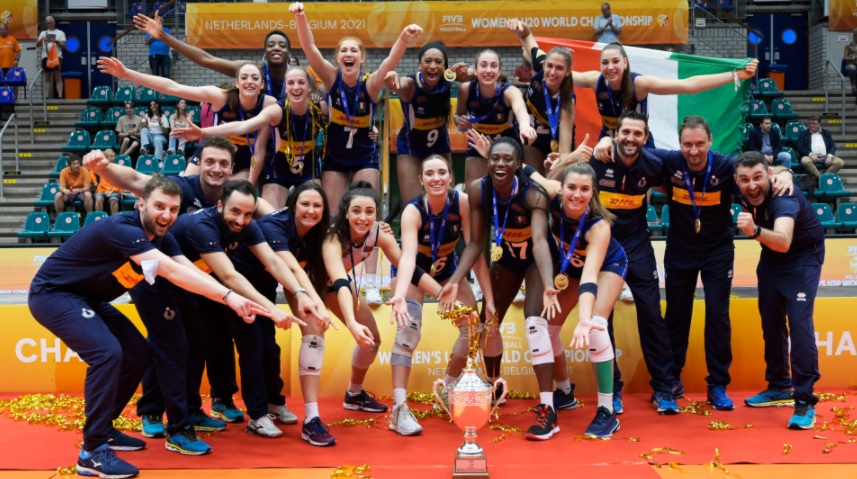 In the final game, they defeated Serbia in straight sets 25-18, 25-20, 25-23. Italy lost only two sets in this tournament, which proves how powerful this generation is.
"I don't have any words to describe the emotion! Becoming champions of the world is something that we have been dreaming of for such a long time! Throughout the whole competition, we have been able to keep our faith alive. Since we started preparation for this championship, we have known that we can achieve this goal. It is a dream come true! This group of players deserves this title," says Gaia Guiducci, MVP and Best Setter of the competition.
Russia managed to win third place, beating the Netherlands in the tie-break, 3-2.
Best players of the tournament:
MVP: Gaia Guiducci (Italy)
Best setter: Gaia Guiducci (Italy)
Opposite: Vita Akimova (Russia)
Outside Hitter: Loveth Omoruyi (Italy), Jolien Knollema (The Netherlands)
Middle Blockers: Emma Graziani (Italy), Hena Kurtagic (Serbia)
Libero: Martina Armini (Italy)