One women's and one men's European volleyball championship for youth categories concluded yesterday. Here are the winners and most prominent players of these tournaments.
Let's start in order, from the youngest category of these two just finished tournaments.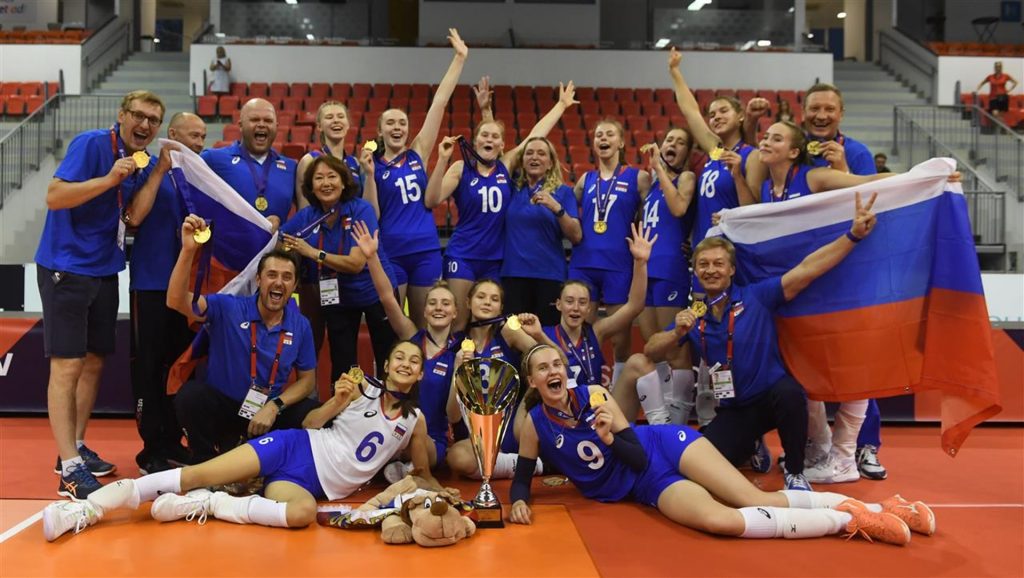 Russia won the gold medal at the 2021 CEV U16 Women's Volleyball European Championship in Nyíregyháza, Hungary, with a clean sweep of all of their matches. In a gold medal match, 'Zbornaya' defeated Italy 3-1 (25-21, 22-25, 25-21, 25-16), winning the first continental title in this age category. Bulgaria recovered from a two-set deficit against Turkey and took the bronze medal.
Dream Team
MVP: Marina Asliamova (RUS)
Setter: Polina Sarapova (RUS)
Middle blockers: Linda Manfredini (ITA), Maia Carlotta Monaco (ITA)
Outside hitters: Erika Esposito (ITA), Polina Kovaleva (RUS)
Opposite hitter: Iva Dudova (BUL)
Libero: Olesiya Ananina (RUS)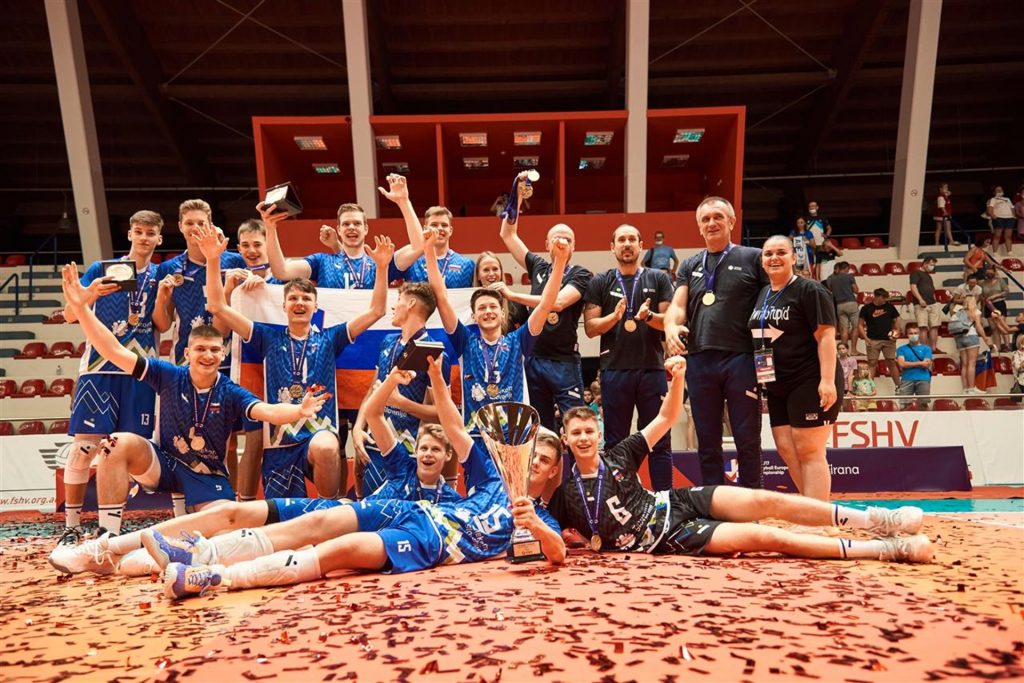 Slovenia celebrated a sensational 3-0 victory over Russia in the gold medal match at the 2021 CEV U17 Men's Volleyball European Championship in Tirana, Albania – partially 25-23, 25-21, and 25-23. The national team from the Balkans has won its maiden continental volleyball title counting all age groups. Poland prevailed over Italy in four sets to finish the competition in third place.
Dream Team
MVP: Miha Okorn (SLO)
Setter: Denis Bystrov (RUS)
Middle blockers: Jakub Nowak (POL), Jurij Oman (SLO)
Outside hitters: Luka Marovt (SLO), Ivan Skvortsov (RUS)
Opposite hitter: Tommaso Barotto (ITA)
Libero: Maksymilian Granieczny (POL)