The China Women's Volleyball National Team is definitely gambling with its destiny in the 2020 Tokyo Olympic Games where it competes as a title defender.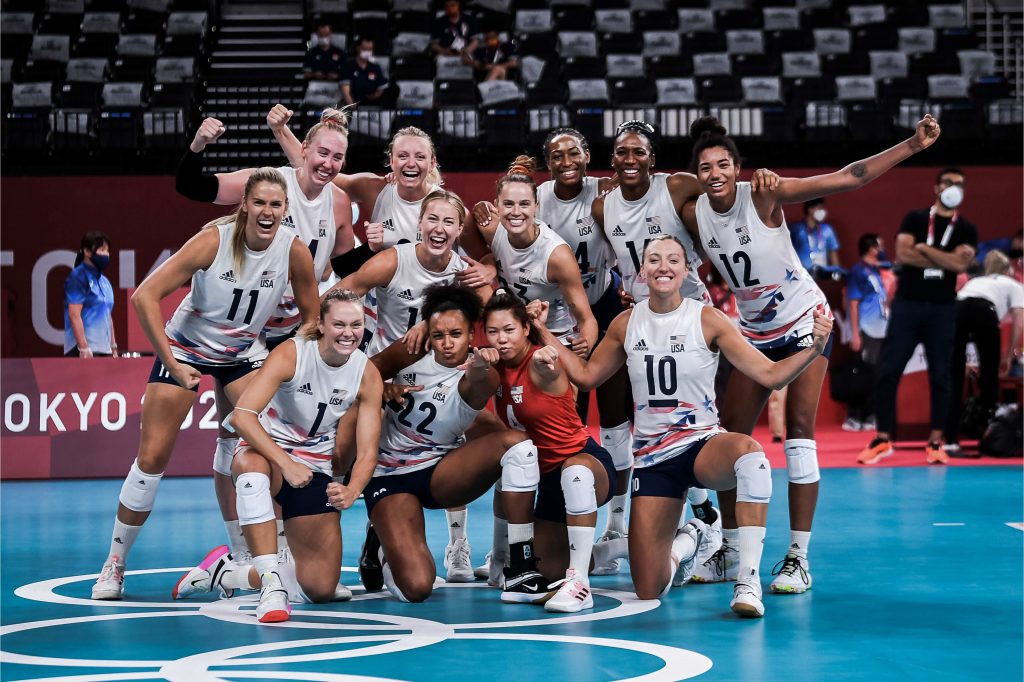 China is on its knees – two games at the 2020 Tokyo Olympics women's volleyball tournament, two 0-3 defeats. Now the situation of the defending champion really gets complicated in terms of qualification for the quarterfinals, especially given the fact it is yet to meet with two more potentially dangerous rivals in Pool B – Italy and ROC. Even though the team coached by Lang Ping lost to the United States in a completely different way compared to what happened against Turkey, it lost in straight sets again, partially 27-29, 22-25, and 21-25.
Jordan Thompson knocked out China with 34 points (including 4 blocks) – a huge output for a three-set game! So many balls went on her, 50 to be more precise. The reception of the libero Justine Wong-Orantes was exceptional – 94.1 % (16/17). Jordan Larson had 92.3 % in this segment (12/13). Even though she is struggling with the wrist injury, Zhu Ting was on a higher level than on Day 1, scoring 18 points through better effectiveness than against Turkey – 37.8 % (16/37; 2 errors). Yan Ni set up 5 blocks. It has to be stressed here that China had a rather disappointing group stage campaign in Rio 2016, too, finishing only fourth, which barely qualified them for the quarterfinals. But you all know what happened then…
The Russian Olympic Committee (ROC) achieved its first win in the event. 'Zbornaya' swept Argentina in Pool B and did it in a stylish way, partially 25-19, 25-15, and 25-13. Nataliya Goncharova put down 17 points for the ROC, while Irina Koroleva made 5 blocks. Erika Mercado scored 13 points for Argentina.
2020 Tokyo Olympics women's volleyball tournament, group stage – Day 2:
ROC – Argentina 3-0 (25-19, 25-15, 25-13)
China – USA 0-3 (27-29, 22-25, 21-25)
Japan – Serbia 0-3 (23-25, 16-25, 24-26)
Italy – Turkey, 9:25 a.m. CET
Brazil – Dominican Republic, 12:40 p.m. CET
South Korea – Kenya, 14:45 p.m. CET