Brazil beat Japan, while the Russian Olympic Committee (ROC) prevailed over Canada in the first two completed quarterfinals of the 2020 Tokyo Olympics men's volleyball tournament.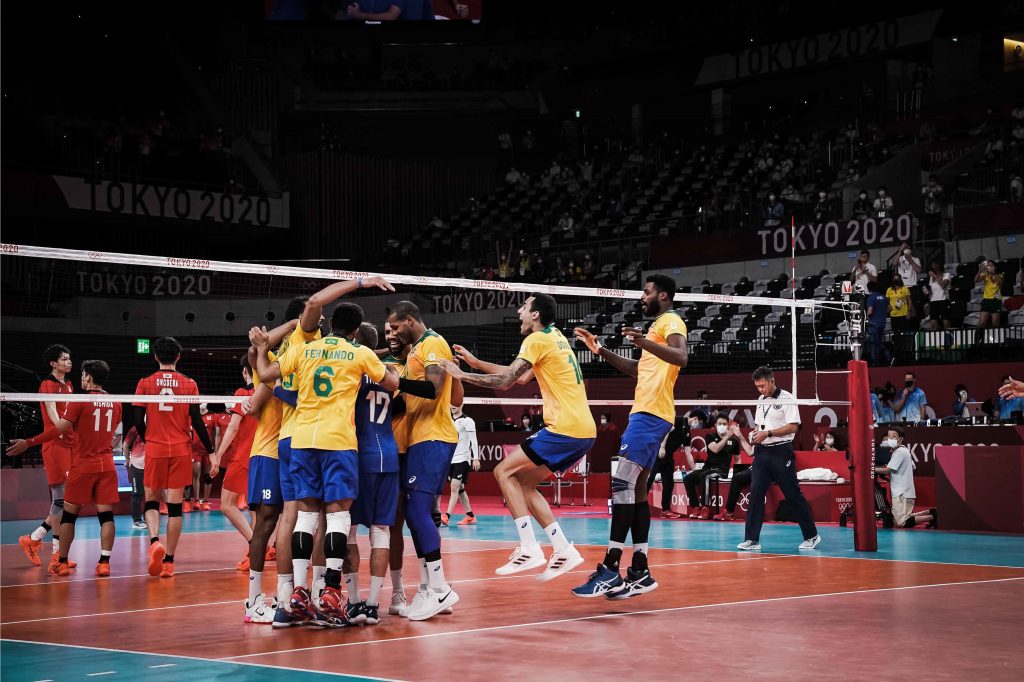 Brazil eliminated the host from the 2020 Tokyo Olympics men's volleyball tournament. The team coached by Renan Dal Zotto relatively easy downed Japan in the quarterfinals, achieving a straight-set win. However, led by Yuki Ishikawa (match-high 17 points), Japan caused a lot of concerns to 'Seleção' in the second set, when it had +4 on several occasions (9-5, 14-10). However, little by little, Brazil melted the advantage before turning the set around completely. Yoandy Leal top-scored the Olympic champion with 16 points. Wallace de Souza made 4 blocks.
The ROC beat Canada, also in straight sets, in the other quarterfinal encounter of the morning schedule by the CET. Nevertheless, the end result should not mislead you as the match was balanced for most of its course, which the fact that it lasted for almost 100 minutes portrays it in the best way. Dmitriy Volkov from 'Zbornaya' and Canada's John Gordon Perrin shared the top scorer of the match recognition with 15 points apiece.
2020 Tokyo Olympics men's volleyball tournament – quarterfinals:
Canada – ROC 0-3 (21-25, 28-30, 22-25)
Japan – Brazil 0-3 (20-25, 22-25, 20-25)
Italy – Argentina, 10:00 a.m. CET
Poland – France, 2:30 p.m. CET