Argentina goes into the battles for medals at the 2020 Tokyo Olympics men's volleyball tournament after making a stunner in the quarterfinals – eliminating Italy.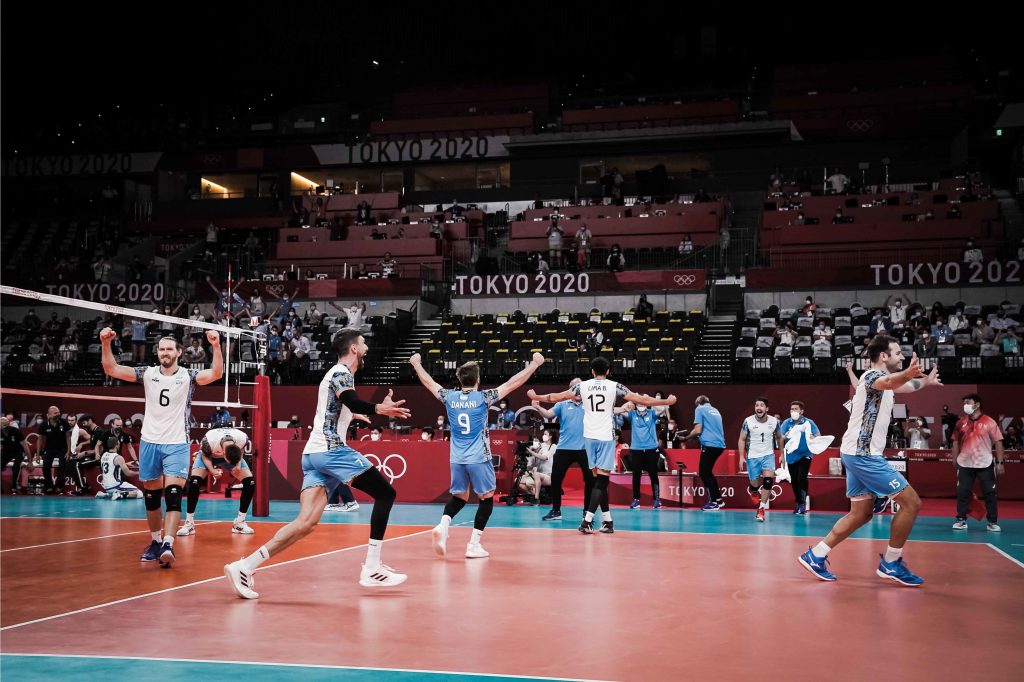 After 21 years (Sydney 2000), Argentina advanced into the Olympic men's volleyball semifinal as it beat Italy 3-2 (21-25, 25-23, 25-22, 14-25, 15-12) in the quarterfinals of the 2020 Tokyo Games. The team commanded by Marcelo Méndez will have two games ahead of it to earn a medal. As for the 'Azzurri', the last time they were stopped in the quarterfinals was 29 years ago (Barcelona 1992). Also, Italy failed to qualify for the Olympic semifinals after six consecutive appearances there, losing to Argentina, who definitely surprised many by such an accomplishment.
Ezequiel Palacios had to leave the court at the end of the fourth set due to problems with his ankle, which might pose a concern for the South American side ahead of the semis in which it will face either Poland or France. It was visible that Italy's star Ivan Zaytsev was not on his recognizable level for which the finger injury on his left hand is to be blamed, so the head coach Gianlorenzo Blengini had to pull him out of the court in the middle of the third set and put Luca Vettori in. Facundo Conte was the top scorer for Argentina with 19 points. Osmany Juantorena tallied 22 on the losing side.
2020 Tokyo Olympics men's volleyball tournament – quarterfinals:
Canada – ROC 0-3 (21-25, 28-30, 22-25)
Japan – Brazil 0-3 (20-25, 22-25, 20-25)
Italy – Argentina 2-3 (25-21, 23-25, 22-25, 25-14, 12-15) Poland – France, 2:30 p.m. CET