France became the last member of the semifinal quartet at the 2020 Tokyo Olympics men's volleyball tournament.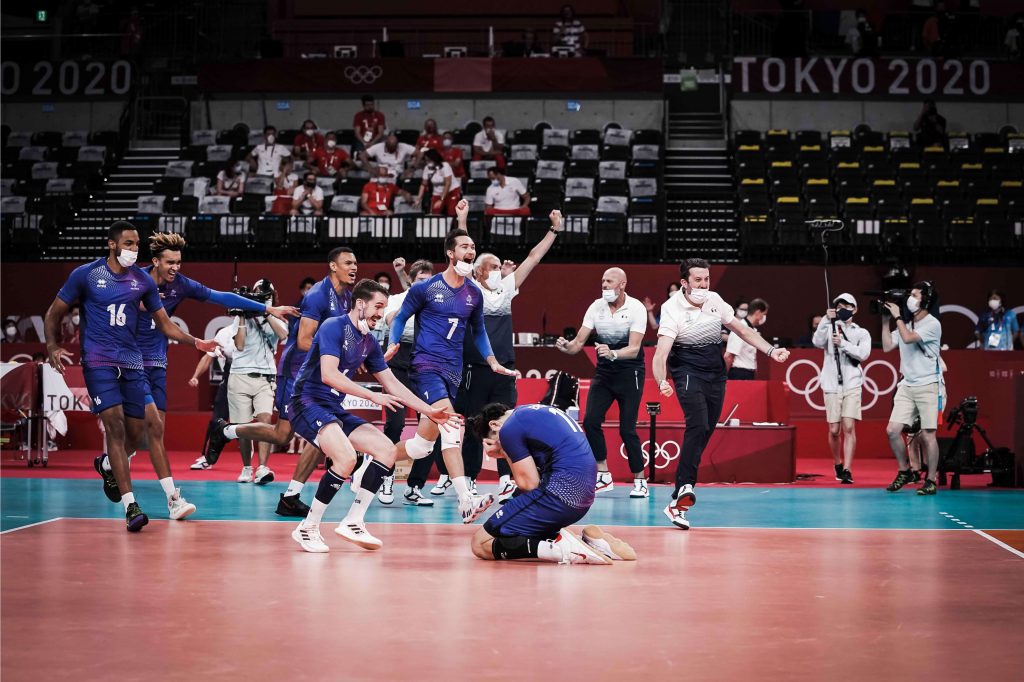 Challenged by the two-time defending world champion Poland in the quarterfinals of the 2020 Tokyo Olympics men's volleyball tournament, an incredible French team prevailed in five sets, partially 21-25, 25-22, 21-25, 25-21, and 15-9 and went to the Top 4. Thus, 'Les Bleus' wrote the new chapter of its country's volleyball history after already writing one by qualifying for the quarterfinals.
Laurent Tillie's wards passed the road from a big disillusionment (two defeats in the first three matches of the group stage) and narrowly avoiding elimination before the playoffs (they advanced there as a fourth-placed team) to beating mighty Polish squad in two hours and 23 minutes of a play today and trampling it over in the tie-break.
How big the win of France was can be best explained by the fact that it faced a duo of players who projected missiles from the other side of the net, having around 65 % attack each after three sets. These are Wilfredo León (29 points; 60.1 % attack in total) and Bartosz Kurek (26 points). Jean Patry top-scored France with 21 points and was one of four players in double digits in scoring in his team. Nicolas Le Goff had 5 blocks.
2020 Tokyo Olympics men's volleyball tournament – quarterfinals:
Canada – ROC 0-3 (21-25, 28-30, 22-25)
Japan – Brazil 0-3 (20-25, 22-25, 20-25)
Italy – Argentina 2-3 (25-21, 23-25, 22-25, 25-14, 12-15)
Poland – France 2-3 (25-21, 22-25, 25-21, 21-25, 9-15)
Semifinals, August 5:
Brazil – ROC, 6 a.m. CET
France – Argentina, 2 p.m. CET