The Australian girls have defeated the World Champions Pavan & Humana-Paredes in Tokyo.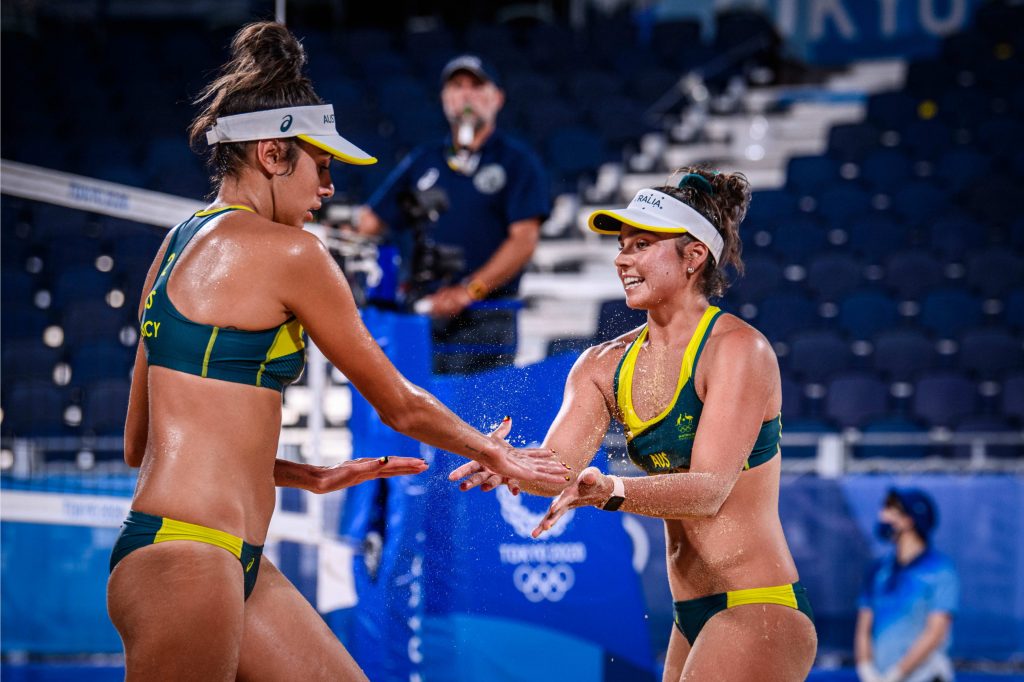 USA's April Ross and Alix Klineman dethroned reigning Olympic champion Laura Ludwig and her teammate Margareta Kozuch on Tuesday to snatch the first semifinal spot at the Tokyo 2020 women's beach volleyball tournament.
On Thursday, in one of the duels for a place in Friday's final, the Americans will go against Switzerland's Anouk Verge-Depre and Joana Heidrich, who defeated Ana Patricia Ramos and Rebecca Cavalcanti in the other morning quarterfinal at Shiokaze Park.
Latvia celebrated its first Olympic semifinal in women's beach volleyball on Tuesday evening as Tina Graudina and Anastasija Kravcenoka outplayed Canada's Heather Bansley and Brandie Wilkerson in the first of the evening quarterfinals.
Australia's Mariafe Artacho Del Solar and Taliqua Clancy will be the young Latvians' semifinal opponents on Thursday after upsetting reigning world champions Sarah Pavan and Melissa Humana-Paredes in the day's closing match.
Quarterfinals, results: