Tandara Caixeta and the Brazil Women's Volleyball National Team suffered a huge blow only a few hours before the semifinals of the Olympic Games in Tokyo against South Korea.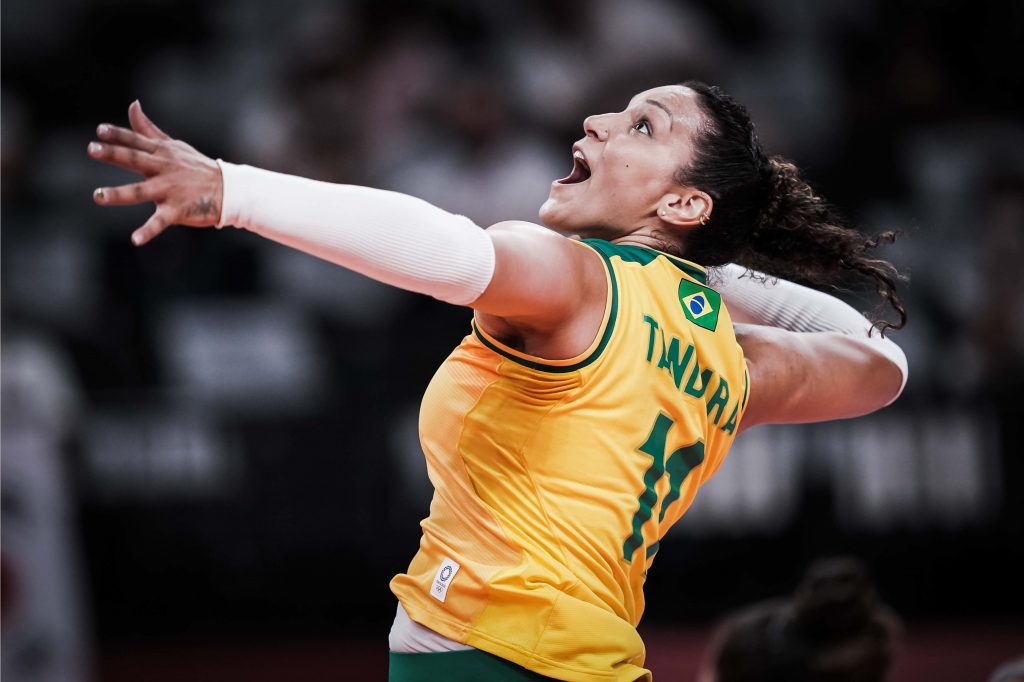 The starting opposite hitter of the Brazil National Team, and the gold medalist from the 2012 London Olympics, Tandara, was removed from the squad that competes in the 2020 Tokyo Games and returned to her home country due to violating the rules of the Brazilian Doping Control Authority (ABCD).
The Brazilian Olympic Committee (COB) announced the provisional suspension of the player. According to the official statement, the player committed a "potential anti-doping rule violation" in a test carried out on July 7 at the training center of the Brazilian Volleyball Federation (CBV) in Saquarema. Tandara didn't want to comment on the case, posting on her Instagram profile that she first needs to understand what happened before speaking out about the suspension. The COB didn't report the type of violation committed by the 32-year-old athlete or whether any prohibited substance was found in her test, only saying that it received a notification from the ABCD. The CBV, in turn, regretted the whole situation.
The Brazil National Team is not at risk of suffering punishment from the International Olympic Committee (IOC) due to Tandara's suspension. In team sports, the country is only punished if three or more athletes are caught with the positive anti-doping test. As Tandara's test was done during an out-of-competition period, there is no possibility of punishment for 'Seleção'.