Japan defeated the United States to remain undefeated in Week 1 of the 2022 FIVB Women's Volleyball Nations League.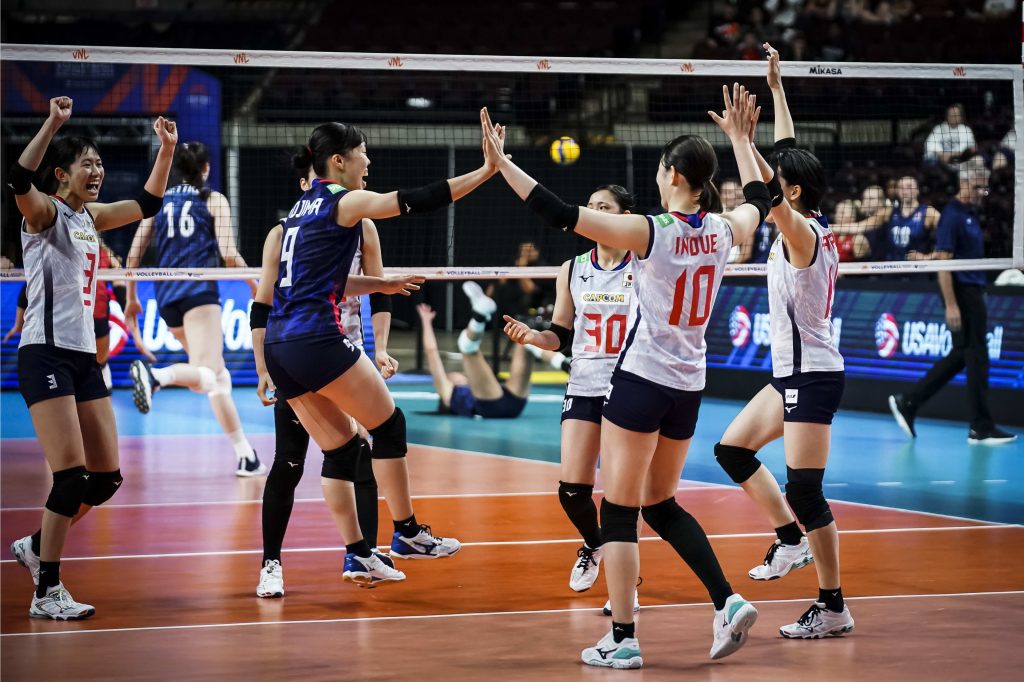 With a splendid victory in Shreveport-Bossier City over Pool 1 hosts, the United States, Japan's winning streak has been extended to 4 games. In the entire first week of the Women's VNL 2022, the Asian team displayed outstanding strength. After the first 32 matches, Japan is the only undefeated side in the tournament, prevailing in all 4 of their duels, and left the best for last, defeating the reigning Olympic and 3-time consecutive VNL champions, the USA, in straight sets (25-22, 25-20, 25-20).
The outside hitter Sarina Koga contributed greatly to upsetting the No.1 team in the FIVB World Rankings, who was at 3-0 prior to the match. The team's new captain made 19 points but was amazing in reception (85.71%; 18/21).
Canada nailed Korea down to the bottom of the standings at 0-4 with a clear triumph in the very last match on the overall first-week schedule. Led by Kiera Van Ryk (14 points), the North Americans reached 2-2.
2022 FIVB Women's Volleyball Nations League – preliminary stage, Week 1, today's matches: