Following their seventh victory in the 2022 FIVB Women's Volleyball Nations League, with the last one thus far happening in Calgary, Canada (Pool 5, Week 3), the reigning world champions Serbia became the seventh national team that assured a spot in the Finals.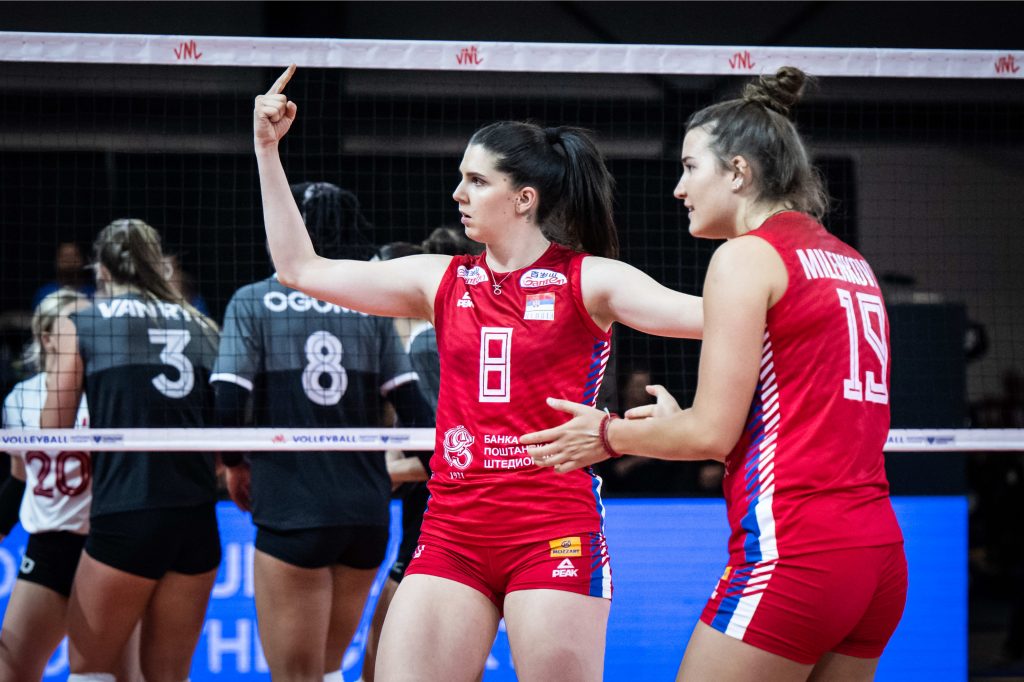 The bronze medalists from the Tokyo Olympics last year, Serbia, ruined Canada Day festivities by defeating the hosts 3-1 (25-20, 25-14, 20-25, 25-22) in front of their home crowd to advance to the Final 8 in Ankara, Turkey. The world champions relied on team captain Ana Bjelica's attacking output to defeat a valiant home side who fought to the very last point and drew strength from their supporters. The 30-year-old opposite hitter led the Serbian victory with 27 points, which was her highest scoring effort in the VNL 2022 thus far.
The Serbians became the latest team to qualify for the Finals, joining hosts Turkey, the United States, Japan, Brazil, Italy, and China who earned their slots in Finals yesterday. There's currently only one berth left open, and Thailand (five wins, 15 points; lost to Brazil 3-1 today), Canada (four wins, 12 points), Poland (four wins, 11 points; lost to the Dominican Republic today, which was their fifth defeat in a row), and Germany (three wins, 11 points) are all vying for it. Some have one more match to play, while some have two more.
2022 FIVB Women's Volleyball Nations League – preliminary stage, Week 3, today's matches: