When there is only one game left to play in the regular season of the Volleyball Nations League, Argentina have attempted a stunning catch-up to get up to the eighth position in the rankings.
They now trail Iran by one victory, but De Cecco & co. have the same number of points after beating France 3-1 (25-22, 23-25, 25-23, 25-19) in Osaka.
Stephen Boyer had 13 points in France, while Jean Patry added 11 and Trevor Clevenot 10. On the other side, Lucianoi Vicentin Ezequiel Palacios scored 17 points each
Luciano Palonsky contributed with 14 and Augustin Loser with 12.
Now, Argentina will have to wait for a game between Iran and Serbia because if the Iranian team wins, they will book a ticket for the Bologna finals.
Also, let's mention the game between USA and Canada in which the U.S. team got another win 3-0 (25-19, 25-15, 25-19).
Today's results: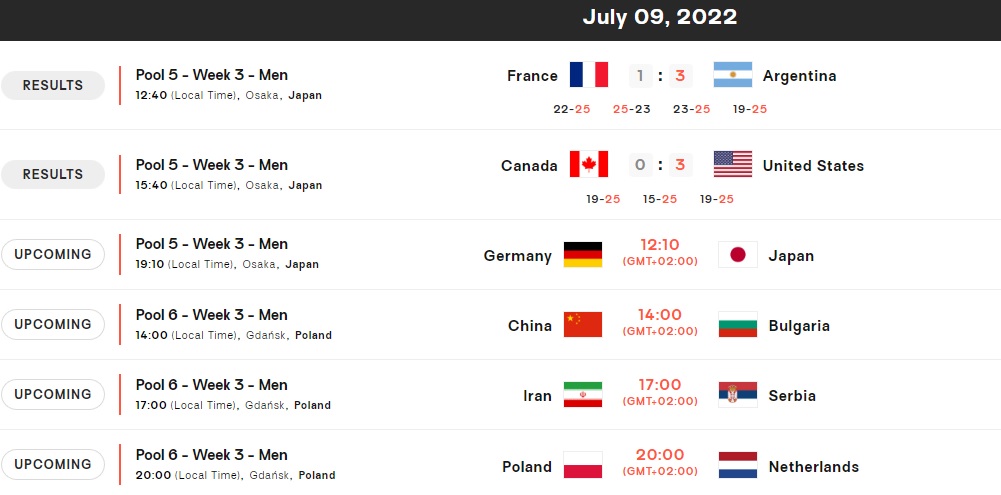 Standings: