Ukraine staged the biggest upset of the 2022 FIVB Volleyball Men's World Championship thus far as they beat the Netherlands in straight sets in the 1/8 finals.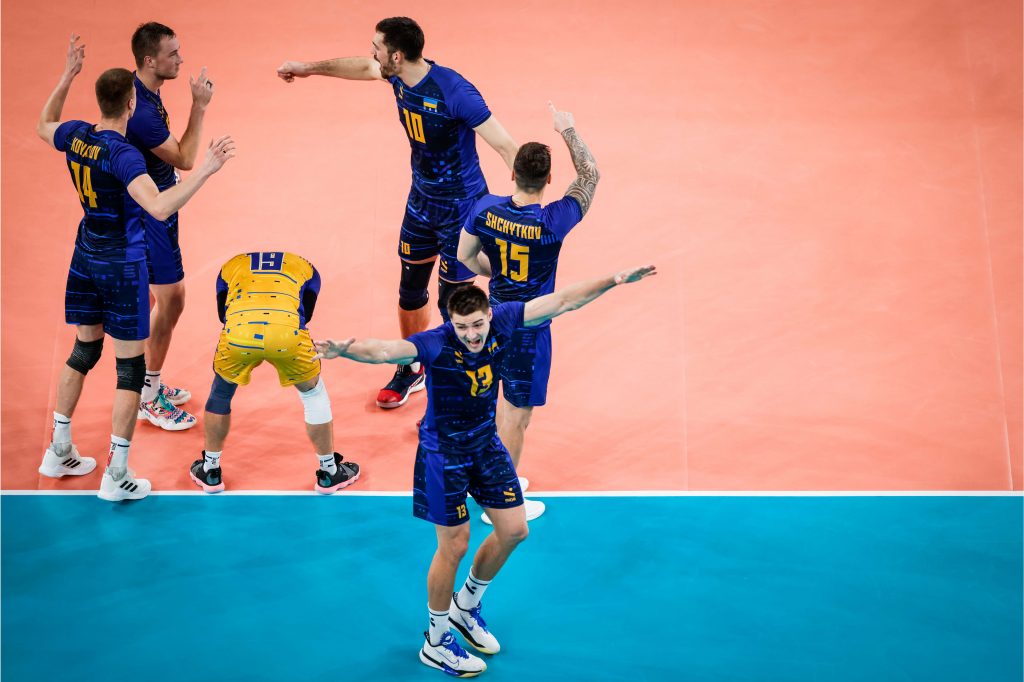 In the first of two Round of 16 matches at the Men's World Championship 2022 in Ljubljana, Slovenia, on Monday, Ukraine defeated the Netherlands with surgical precision, winning to advance to a quarter-final matchup with the co-host Slovenia. The team that took over for suspended Russia in the event outplayed the favored Dutch side 3-0 (25-16, 25-19, 25-18) with the help of their high-level blocking to advance to the World Champs' top eight teams for the first time ever.
Throughout the three sets of their victory, the Ukrainians amassed up to 12 kill blocks versus one from 'Oranje'. Illia Kovalov from Ukraine stood out as the top blocker with 4 stuffs. Vasyl Tupchii scored 14 points, which was the most in the game. After the Netherlands defeated Egypt, Argentina, and Iran in the group stage, and doing so with beautiful volleyball, this hard defeat came as a big disappointment. The best scorer of the Preliminary Phase in the tournament, Nimir Abdel-Aziz, underperformed today, scoring only 10 points through a devastatingly low attack rate of 21.05% (7/19).
2022 FIVB Volleyball Men's World Championship – Round of 16:
Netherlands – Ukraine 0-3 (16-25, 19-25, 18-25)
In progress:
France – Japan
Tuesday, September 6:
Serbia – Argentina
Brazil – Iran
Earlier:
Slovenia – Germany 3-1 (25-18, 25-19, 21-35, 25-22)
Italy – Cuba 3-1 (25-21, 21-25, 26-24, 25-18)
USA – Turkey 3-2 (25-21, 25-17, 22-25, 19-25, 15-12)
Poland – Tunisia 3-0 (25-20, 25-15, 25-20)