The Dutch National Team won its third game at the 2022 FIVB Volleyball Women's World Championship and remained unbeaten.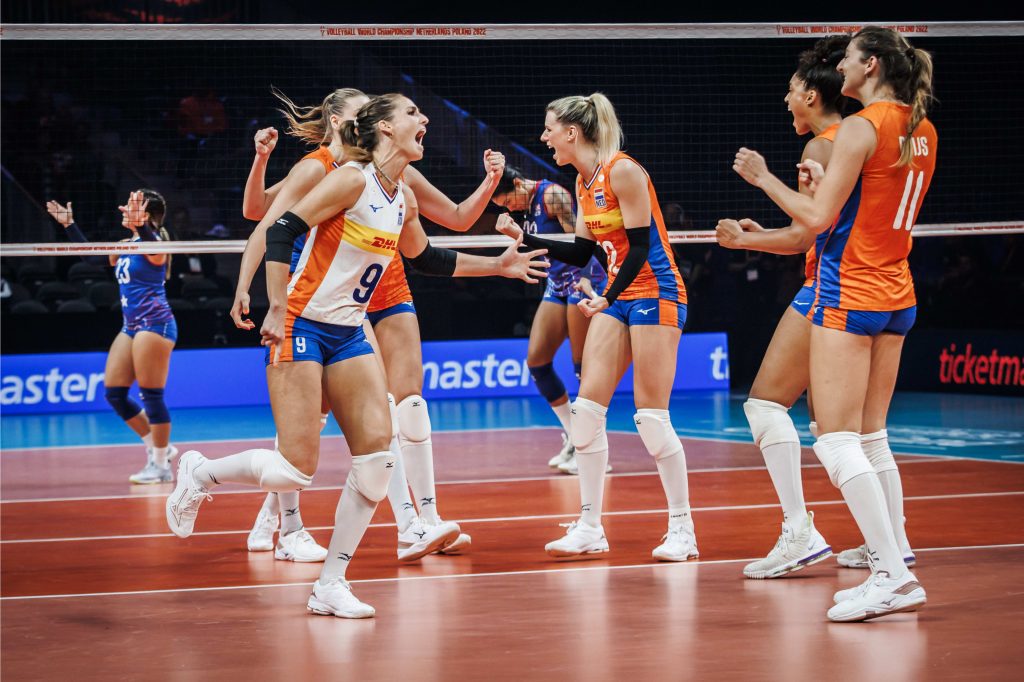 The Netherlands were too strong for Puerto Rico in Pool A at home in Arnhem, and for them, a place in the second pool stage is guaranteed: 9 points, 3-0, 9-1 set ratio. The Dutch players also won their third game at the World Championship, which they co-host with Poland. The 'Oranje' had to give up a set against the Caribbeans, who once again proved to be a hard nut to crack for the favorites, in Arnhem.
Juliët Lohuis set off the block party of the Netherlands as she made 8 of a total of 19 stuffs. She shared her team's top-scoring awards with Anne Buijs and Nika Daalderop, as the trio grounded 16 points apiece. Brittany Abercrombie of Puerto Rico tallied a match-high 18 points, while her teammate, Neira Ortíz, repeated Lohuis' blocking output. The great name of Dutch female volleyball, Laura Dijkema, celebrated her 400th appearance in the national team jersey.
The result of this match opened the way for Italy, who had a day off, to the next stage from Pool A too.
Led by Magdalena Stysiak (15 points) and Kamila Witkowska (4 blocks), Poland defeated Korea 3-0 at home in Gdańsk and secured themselves a promotion to the second phase of the World Champs 2022. Stefano Lavarini's team remained the only undefeated team in Pool B. In each of the three matches, they won a full set of points, making a 9-1 set ratio. Lee Ju-Ah scored 10 points for the Asian side, making 71.43% attack (10/14).
The outcome of this match pushed the Dominican Republic to the next stage, even though they lost to Turkey today.
So, for now, the names of six of a total of 16 second-stage participants are known: China, Brazil, the Netherlands, Italy, Poland, and the Dominican Republic.
2022 FIVB Volleyball Women's World Championship – Preliminary Phase, Day 6: