In the second group stage of the 2022 FIVB Volleyball Women's World Championship, the Polish players stunned the United States in front of their own crowd in Łódź by 3-0.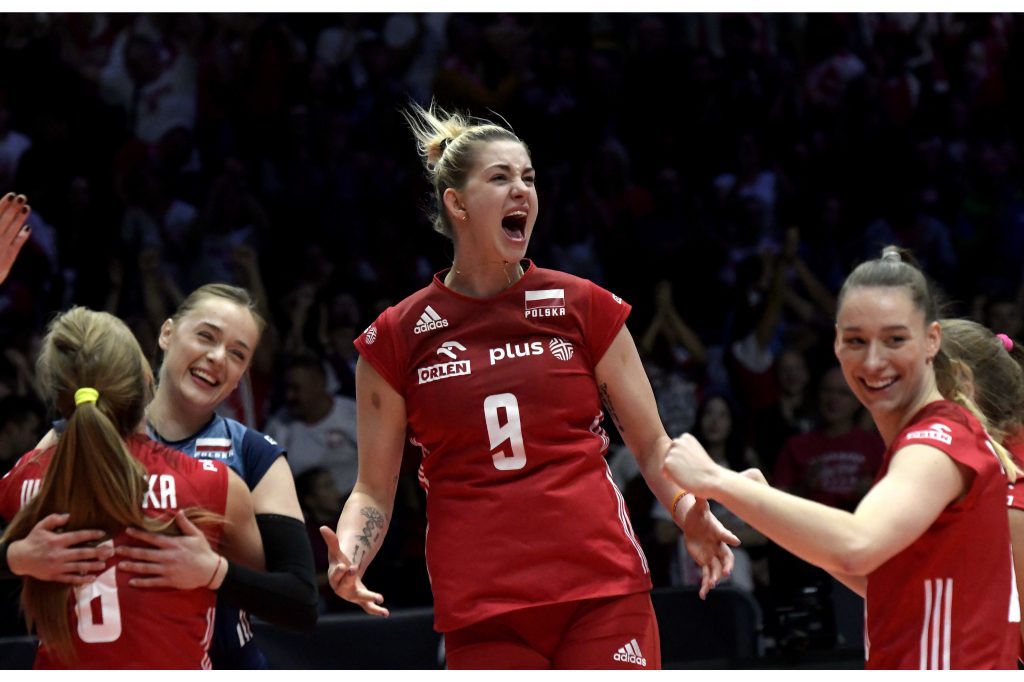 Poland pulled off a big stunner by beating the title favorites, the United States, in Pool F on Day 2 of the second pool stage of the Women's World Championship 2022. After a poor start to the first set (4-10) at their home court in Łódź, the women of Stefano Lavarini played a great game against the reigning Olympic champions. This is the fourth victory for the players of coach Stefano Lavarini in the seventh meeting of the tournament. Given that, in the last three matches, the Polish players had to recognize the superiority of their rivals, the match against the United States was a must-win for the co-hosts.
Thanks to a cosmic level of play tonight, Poland prevailed over the USA for the first time in 12 years. Furthermore, Polish players still have a chance to compete in the quarter-finals as they claimed No. 4 in the charts with two more encounters to go. The USA is one spot above Poland on the charts.
There was only one player in double digits on the scoresheet for Poland: Magdalena Stysiak with 19 points. The same situation was on the losing side for which Andrea Drews scored 12.
Serbia achieved its seventh victory at the World Championship and is the only side without tasting the bitterness of a defeat. This time they found a victim in the Dominican Republic – 3-0 (26-24, 25-20, 25-17). The defending champs are on board to train for the quarter-finals, becoming the first national team to achieve so. Two rounds before the end of Phase 2 of the competition, Serbia secured a mathematical pass to the Top-8 from Pool F with 7-0 and 20 points.
Tijana Bošković led Daniele Santarelli's team with 15 points. Gaila González scored 13 for the Caribbeans.
The national team of Belgium came very close to progressing to the quarter-finals after sweeping Argentina in Pool E in Rotterdam, the Netherlands. They are currently third in the standings with 5-2 and 15 points. On the other hand, the South Americans said goodbye to the playoffs by losing today.
2022 FIVB Volleyball Women's World Championship – Phase 2, Day 2: