Develi Belediyespor defeated Ziraat Bankkart 3-0 in the second round of the 2022–23 Turkish Men's Volleyball Championship.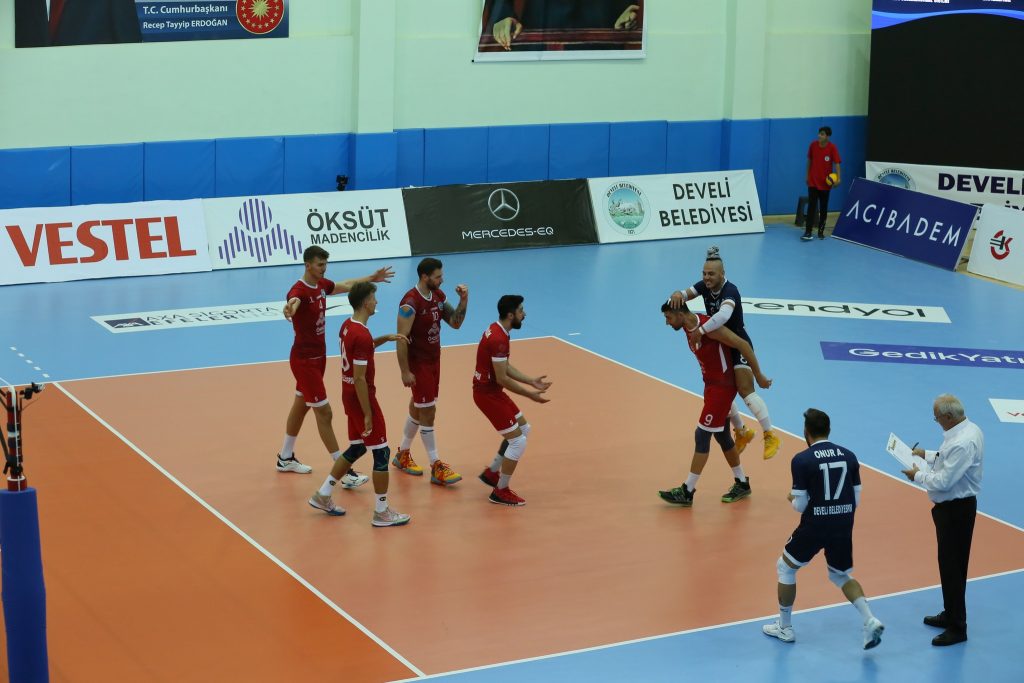 Develi have just noted down one of their biggest wins in the club's history. The team from the city of Kayseri swept two-time defending champions, Ziraat, at home in Round 2 of the 2022-23 AXA Sigorta Efeler Ligi. With this win, the last season's champions of the second division showed they won't be 'cannon fodder' for the best Turkish clubs in the top flight, regardless of losing 0-3 to Halkbank in the opener.
The Pole, Michał Filip, stood out for Develi with 22 points. The Ukrainian, Ian Iereshchenko, made a 77% attack (10/13). The Dutchman, Wouter Ter Maat, put down 16 points for Ziraat.
Just like in Round 1, Fenerbahçe HDI Sigorta again narrowly avoided a defeat and prevailed in the tie-break. This time, Bursa Büyükşehir Belediyespor was the team that almost took on the scalp of the current bronze medalists.
Kaan Gürbüz was the most deserved for the win of the five-time Efeler Ligi champions, tallying 29 points, including 6 blocks. The Frenchman, Yacine Louati, made 72% reception (18 digs, 1 error, 44% perfect). Gökhan Gökgöz scored 24 for Bursa. Caner Ergül had 70% reception (27 digs, 48% perfect).
Arkas Spor, Galatasaray HDI Sigorta, and vice-champions, Halkbank, are all at 2-0 following their 3-point wins today.
2022-23 AXA Sigorta Efeler Ligi – regular season, Round 2: