The national team of Serbia defended the title of the women's volleyball world champion after defeating Brazil in straight sets in the final of the 2022 edition of the event in Apeldoorn, the Netherlands.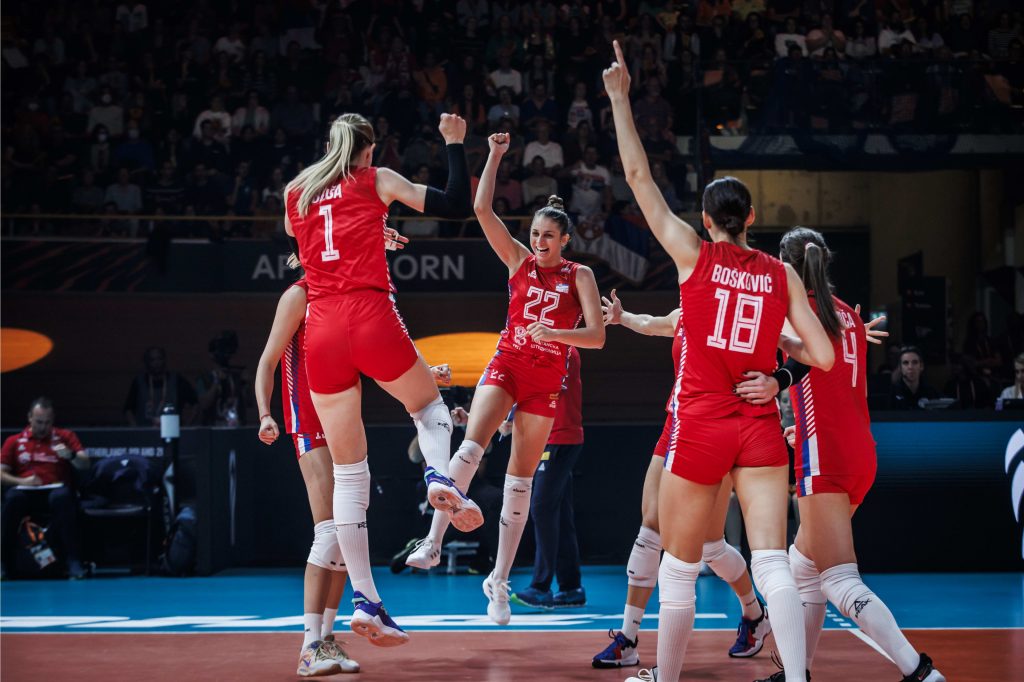 For the second time in a row, Serbia is at the top of the world volleyball. Four years after a historic first-ever FIVB World Championship title, the team from the Balkans conquered the planet. Even without six players from a tournament in 2018 and with a new head coach, the Italian Daniele Santarelli, who replaced the iconic expert Zoran Terzić, Serbia had a campaign in the Netherlands and Poland that will hardly be surpassed any time soon: 12 matches, 12 wins! Furthermore, to show what a force they are, Serbian players swept Brazil in the final match of this year's edition of the World Champs in straight sets, which has never happened in gold medal disputes in the 21st century. In the history of the competition, which was launched in 1952, Serbia became the sixth national team that managed to defend the world title.
It wouldn't be fair to say that Brazil wasn't competitive at all tonight. The team commanded by José Roberto Guimarães 'Zé Roberto' had the initiative at the beginning of the first and second sets, 4-1 and 6-2, respectively. At 16-13 in the second set, Brazil was without an answer to Serbia's 7-0 run after which it was clear who'll take the crown.
Tijana Bošković, the opposite of Serbia, scored a match-high 24 points, while Jovana Stevanović made 4 blocks. When was the last time you watched a match involving Brazil that ended without a single of their player having double digits in scoring? Well, that's what happened tonight! The 'Seleção' remained without a gold medal even after their fourth World Championship final.
Italy, led by Paola Egonu (25 points, including 4 blocks), beat the United States (Andrea Drews, 10 points) in a duel for the bronze medal. It's the third medal for the 'Azzurre' in the competition—one medal of each color.
2022 FIVB Volleyball Women's World Championship – medal day: