On the fifth day of the Pool 1 competition held in Canada, Italy, Cuba and USA clinched important victories over Germany, Brazil, and the hosts Canada respectively.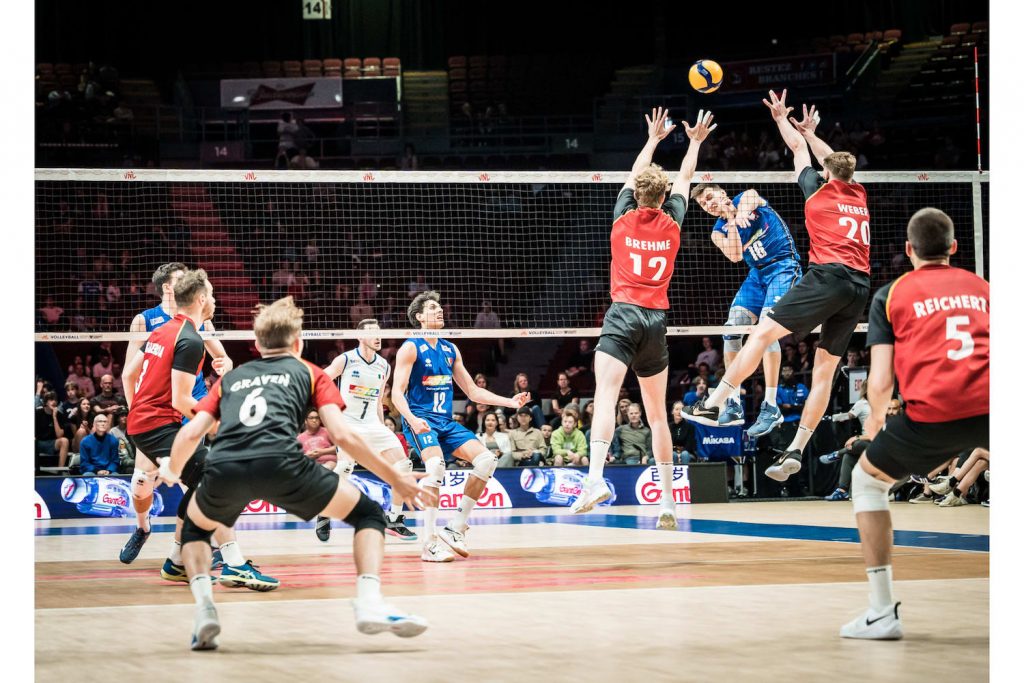 In the first match of the day, Italy finished their Canadian campaign on a high note with a 3-1 (25-23, 25-18, 25-27, 25-19) victory over Germany. Tommaso Rinaldi and Yuri Romanò played a pivotal role in Italy's win, earning 18 and 17 points respectively. Linus Weber from Germany, however, emerged as the top scorer of the match with 19 points.
The highlight of the day was Cuba's surprising first victory in the Volleyball Nations League (VNL) 2023. After three consecutive defeats, Cuba finally turned the tables on Brazil, winning in a hard-fought five-setter (25-16, 22-25, 27-29, 25-22, 20-18). Jesús Herrera was the star of the Cuban team, contributing an impressive 30 points. Marlon Yant followed with 19 points, while Abouba Dramé Neto and Ricardo Lucarelli of Brazil scored 23 and 20 points respectively.
In the last match of the day, the United States maintained their unbeaten record in the opening week of the VNL 2023. Despite the overwhelming Canadian support in a packed TD Place, the American team remained unfazed and secured their third consecutive clean sweep victory (25-22, 25-20, 25-20) in the tournament. Matt Anderson and Aaron Russell were instrumental in the USA's triumph, contributing 18 and 17 points respectively.
Canada's Arthur Szwarc emerged as the top scorer for his team with 13 points, followed by Stephen Maar with 12. The matches ended on a thrilling note, raising the anticipation for the upcoming fixtures in the VNL 2023.