In the latest round of Olympic Qualifiers from Pool C held in Poland, it was a day of exciting volleyball action that saw victories for Italy, USA, Germany, and a surprising win from Thailand over the home team, Poland.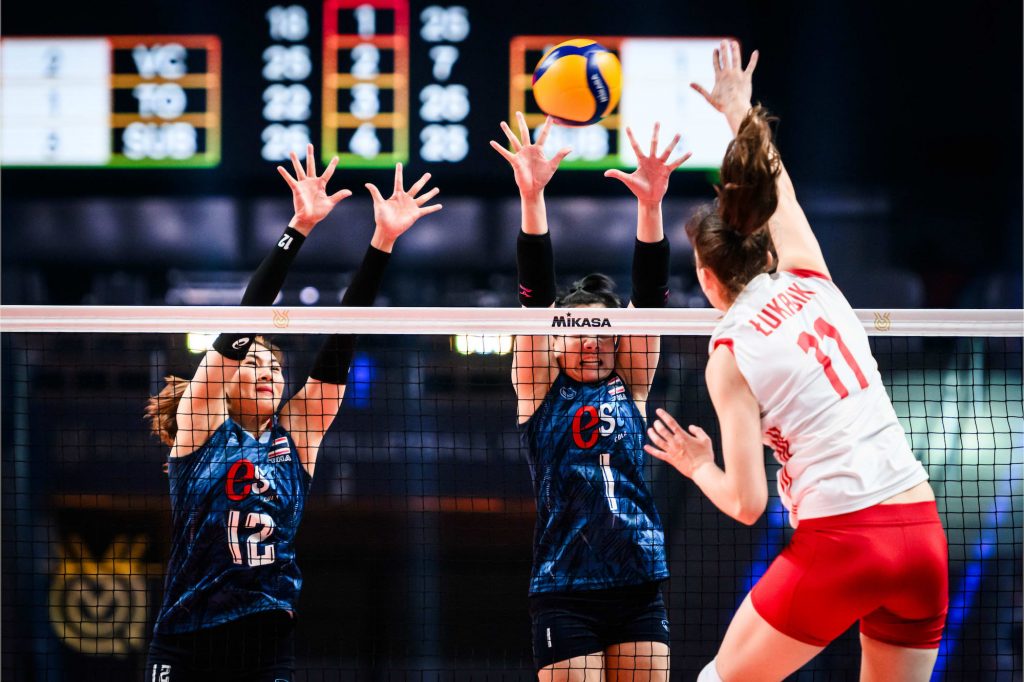 Italy continued their dominant form, registering their fourth consecutive win, this time against Colombia with a score of 3-0. The talented Francesca Villani stood out as the top scorer for the Italians with 17 points.
The USA, on the other hand, had a tougher time against Korea. Starting with a loss in the first set, they made a significant comeback, eventually securing a 3-1 victory. The star of the match was Jordan Thompson, contributing a whopping 26 points for the American team.
However, the highlight of the day was undeniably Thailand's unexpected triumph against the undefeated Polish team. In a nail-biting five-set match, the Asian champions managed to edge out Poland 3-2. Ajcharaporn Kongyot spearheaded Thailand's offense, scoring 22 points, closely followed by Poland's Magdalena Stysiak who notched up 25 points.
Lastly, in another exhilarating five-set match, Germany clinched their fourth tournament win by overcoming Slovenia 3-2. Germany's Camilla Weitzel led the team's scoring with 21 points.
These surprising victories and standout performances have heightened the excitement around Pool C, and with several strong contenders in the fray, the race for the Olympic spots is intensifying.
Italy and the United States have both emerged victorious in each of their four respective matches, positioning themselves as prime contenders for the two leading spots en route to the Paris Olympics. The Italians have adeptly navigated the competition, even in the absence of their superstar, Paola Egonu. New sensation, Ekaterina Antropova, has effectively stepped in, filling the void left by Egonu.
Meanwhile, the USA maintains the second position. Jordan Thompson is at the forefront of their team, rising as the leading scorer.
Pool C
Italy vs. Colombia 3-0 (25-15, 25-20, 25-20)
USA vs. Korea 3-1 (20-25, 25-17, 25-19, 25-17)
Thailand vs. Poland 3-2 (25-18, 7-25, 25-22, 23-25, 15-12)
Germany vs. Slovenia 3-2 (17-25, 25-21, 19-25, 25-16, 15-12)