RIO DE JANEIRO – Host nation Brazil had a tough challenge on their hands on the second day of the Olympic Qualifiers in Rio. They were stretched to five sets by Czechia but eventually triumphed with a scoreline of 3-2 (22-25, 25-16, 25-20, 21-25, 16-14). The hero of the match was Darlan Souza, who delivered an outstanding 23-point performance.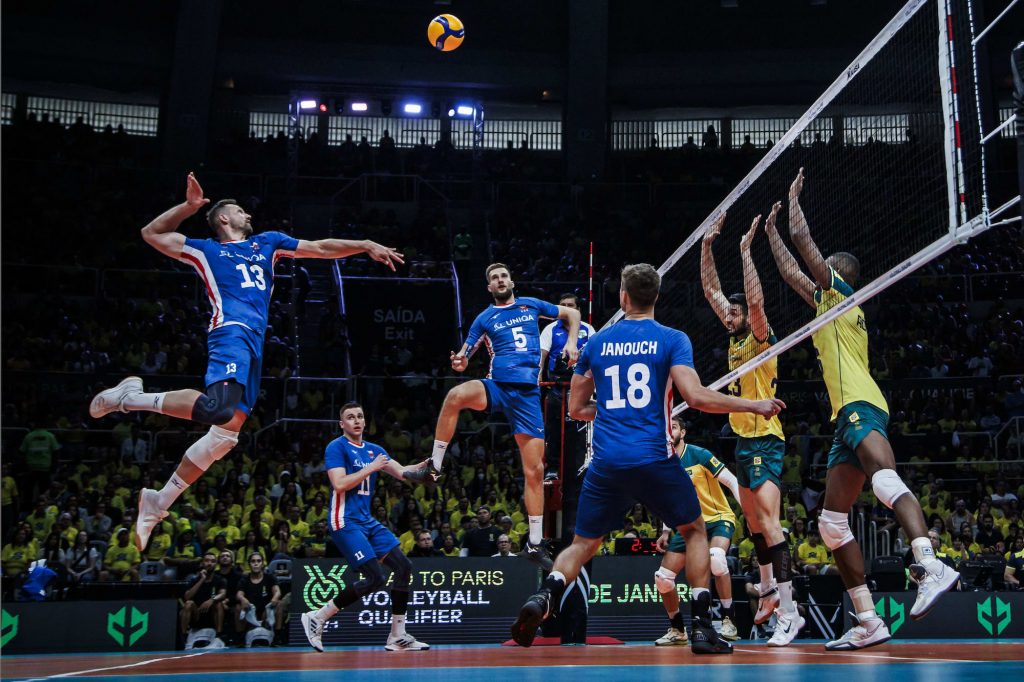 Italy, the reigning world champions, continued their winning streak. They showcased their dominance against Qatar with a clean 3-0 (25-19, 25-20, 25-19) sweep. The match saw an impressive 14-point contribution from outside hitter Alessandro Michieletto, and nine from middle blocker Gianluca Galassi.
In another thrilling match, Germany, led by the experienced 38-year-old opposite György Grozer's 24 points, defeated Cuba 3-1 (21-25, 25-14, 25-22, 25-15). Grozer's tally included 22 kills, a block, and an ace.
Ukraine, in the final match of the day, registered their first win, overpowering Iran with a 3-0 (25-19, 25-22, 25-17) victory. Leading the charge was opposite Vasyl Tupchii, who notched up 16 points, closely followed by outside hitter Tymofii Poluian with 15.
Pool A – Day 2
Brazil vs. Czechia 3-2 (22-25, 25-16, 25-20, 21-25, 16-14)
Italy vs. Qatar 3-0 (25-19, 25-20, 25-19)
Germany vs. Cuba 3-1 (21-25, 25-14, 25-22, 25-15)
Ukraine vs. Iran 3-0 (25-19, 25-22, 25-17)