HANGZHOU, CHINA – The 19th Asian Games Women's Volleyball Tournament unveiled its Top 8 teams for the next stage. China, Thailand, Vietnam, and Japan emerged as the top contenders, having secured the leading spots in their respective pools.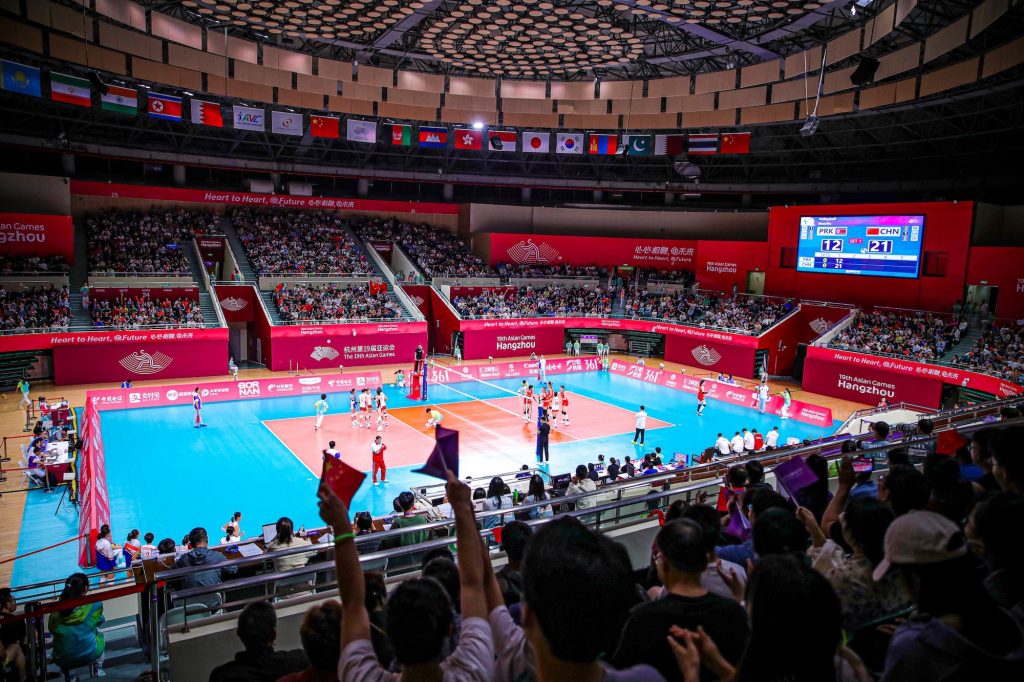 The final day of the pool round-robin preliminaries was packed with action as teams vied for the two berths on offer in each pool. Teams ranking third and fourth in their pools will proceed to the classification round for ranking 9-13.
The Hangzhou Normal University Cangqian Gymnasium was a hive of activity. Japan, in a dominant display, defeated Kazakhstan 3-0 in Pool D. Meanwhile, Korea and Hong Kong, China, scored clean sweeps against Nepal and Afghanistan in Pool C and Pool D respectively. Over at the Deqing Sports Center Gymnasium, Thailand beat Mongolia 3-0 in Pool B, and China overpowered DPR Korea with an identical scoreline in Pool A.
The Japanese team defeated Kazakhstan in a thrilling match, led by outside hitter Minami Uesaka, who contributed 16 points. Kazakhstan's opposite Tatyana Nikitina, however, emerged as the game's top scorer with 20 points.
Korea rebounded from a previous loss to defeat Nepal, led by outside hitter Kang Sohwi's 19-point contribution. Meanwhile, Hong Kong, China secured their first win at the Hangzhou Games against Afghanistan, with middle blocker Ngai Kwai Ting as their top scorer.
Thailand's win over Mongolia was driven by outside hitter Sasipapron Janthawisut's 15-point contribution, while China's left-hander Li Yingying dazzled with 19 points against DPR Korea.
As the pool rounds concluded:
China and DPR Korea emerged as the top two in Pool A.
Thailand and Chinese Taipei led Pool B.
Vietnam and Korea dominated Pool C.
Japan and Kazakhstan were the frontrunners in Pool D.
The Top 8 teams will now compete in a round robin, with previous results against each other carried forward. Following this, the top two teams from Pools E and F will face off in the semifinals. Specifically, Pool E comprised teams A1, A2, C1, C2 and Pool F included teams B1, B2, D1, D2. Meanwhile, teams that secured the 3rd and 4th spots in their respective pools proceeded to the Classification Round in Pools G and H for rankings 9-13. This saw teams A3 and C3 in Pool G, and teams B3, D3, and D4 in Pool H.
Pool A
Pool B
Pool C
Pool D