Tours, Toulouse and Nantes opened the matches of the Ligue A 4th round with victories.
Tours ended the winning streak of St-Nazaire, the most pleasant surprise at the beginning of the season. Brazilian Aboubacar Drame Neto (Abouba) from Tours was the best scorer of the match with 25 points (53% attack, 1 block, 3 aces). Marino Marelić 17 points (60% attack, 1 ace, 52% reception) was the best scorer of St. Nazaire.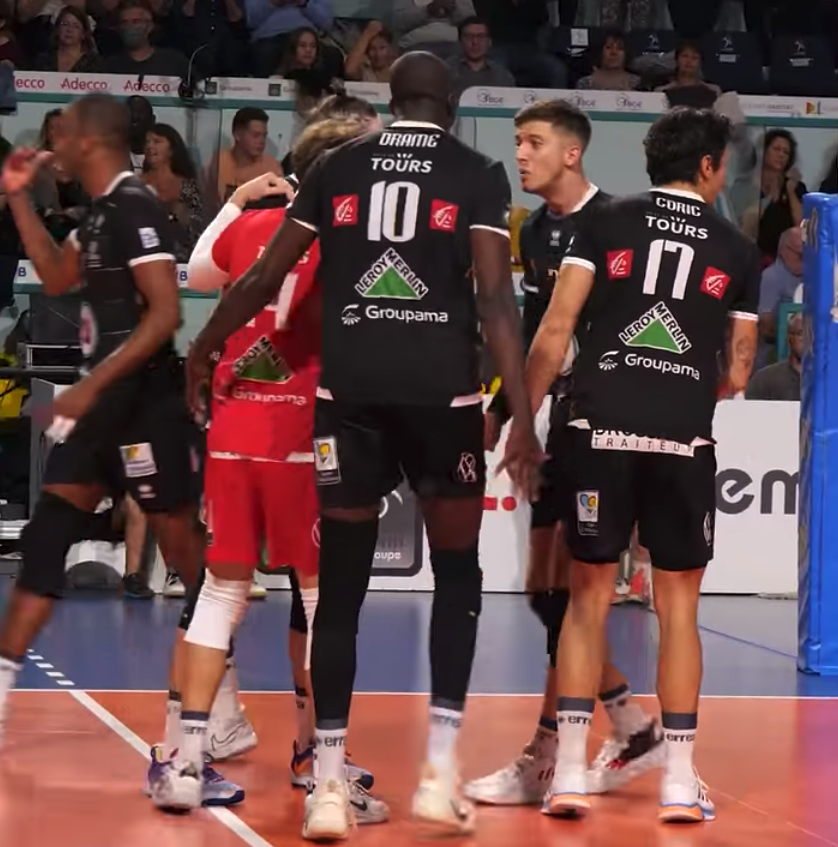 The other two matches provided a lot of excitement, and the winner was decided after 5 sets. In Toulouse, the hosts defeated Sete 3-2 (22-25, 25-17, 25-18, 21-25, 15-11), while Nantes defeated Cambrai 3-2 at home with the same final score 3-2 (20-25, 25-23, 17-25, 25-15, 15-13).
In the remaining games of the 4th round, Chaumont welcomes Narbonne, Nice will host Montpellier, Plessis-Robinson will play against Paris, while Tourcoing will face Poitiers.
October 20, 2022
Tours vs St-Nazaire 3-1 (20-25, 29-27, 25-15, 25-14) – stats
Toulouse vs Sete 3-2 (22-25, 25-17, 25-18, 21-25, 15-11) – stats
Nantes vs Cambrai 3-2 (20-25, 25-23, 17-25, 25-15, 15-13) – stats
October 21, 2022
Chaumont vs Narbonne
October 22, 2022
Nice vs Montpellier
Plessis-Robinson vs Paris 
October 23, 2022
Tourcoing vs Poitiers